Storer to Head British Trade Association
Simon Storer becomes new CEO of British Rigid Urethane Foam Manufacturers' Association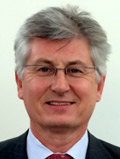 Simon Storer (Photo: BRUFMA)
Simon Storer has been appointed the new chief executive of the British Rigid Urethane Foam Manufacturers' Association (BRUFMA, Oldham / UK; www.brufma.co.uk). The industry veteran – whose 30-year career included stints at BACTA, the Construction Products Association and the Channel Tunnel project, among others – has been tasked with developing and implementing a strategy that will help BRUFMA expand its access and influence.
Founded in 1967, BRUFMA represents the rigid polyisocyanurate (PIR) and polyurethane insulation industry in the UK, including raw material suppliers and product manufacturers. According to association president Kevin Bohea, its members account for almost half of all insulation provided to the UK market. Companies like Kingspan, Recticel, Honeywell and Momentive are part of BRUFMA, which also includes a number of associate members like BASF, Covestro, Dow and Huntsman, among others.
Calling the current time both "interesting and challenging… for the UK as a whole and specifically for the construction manufacturing sector," Storer said that amid all the uncertainties the country is facing, energy efficiency will remain a key objective as the UK strives to meet its climate change targets.
https://www.plasteurope.com/news/ASSOCIATIONS_t235933/
« Previous Post
Next Post »