Your Leading Supplier for Specialty Chemicals
SOURCING DOMESTIC, OVERSEAS, AND LOW COST OPTIONS
Chemical Sourcing Experts
Our sourcing abilities and technical and market expertise result in real savings of both time and money for customers. Market expertise sets us apart and helps our suppliers reach additional customers and markets in an easy and efficient way.
Our Customers
Our lean, knowledgeable team and sound relationships with suppliers and logistics companies results in faster response times, lower costs, and increased flexibility. That's why we're so much easier to work with than large, bureaucratic organizations. Our knowledgeable, experienced employees provide all our customers with outstanding service and great product.



Our Suppliers
Everchem sources products in the U.S. and around the globe which allows us to find the best value, high quality raw materials for our customers. We utilize a network of domestic storage locations for prompt deliveries. Our sales and marketing expertise in North America is great for suppliers new to the region.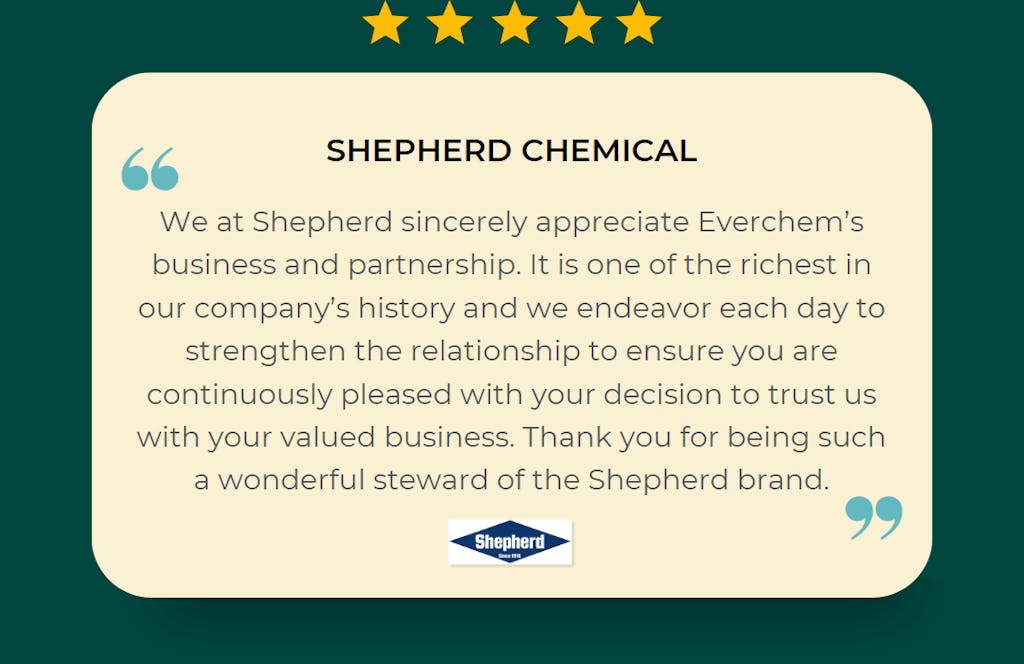 Everchem Updates
VOLUME 11