Request Information or Pricing on Our Products
If there is an item you are having difficulty sourcing, please let us know if we can help.
Have Surplus Inventory or Distressed Chemicals?
Contact us if you have any surplus inventory or distressed chemicals that you would like us
to help convert into cash. An Everchem Specialty Chemicals representative will respond promptly.
Industry Related Information
If you have information that you'd like to share with the industry on
either the urethane or epoxy blogs, please let us know by using this form.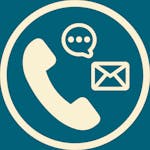 Please Fill Out the Form Below
Someone from the Everchem team will get back to you shortly