Chemical Sourcing Experts
Everchem Specialty Chemicals is a sales, marketing and technology driven company that promotes urethane commodity, and specialty industrial chemicals. Our market expertise helps our suppliers reach additional customers and markets in an easy and efficient way.
SAVE TIME SAVE MONEY SAVE ENERGY
EVERPOL™

Strategic collection of high-performance reactive polyether triols targeting MDI-Visco based formulations
Everpol Name
Mol. Weight
Nominal Hydroxyl
Viscosity @25*C
Functionality
Composition
TGE-240-25
700
240
250
3.0
Glycerine, Propylene Oxide,
25% EO Cap
TGE-047-30
3,500
47
480
3.0
Glycerine, Propylene Oxide,
10% INTERNAL, 20% EO Cap
*New Product Development*
TGE-036-20
4,500
36
830
3.0
Glycerine, Propylene Oxide,
20% EO Cap
TGE-035-70
5,000
35
1,200
3.0
Glycerine, Propylene Oxide,
35% INTERNAL, 35% EO Cap
TGE-031-16
7,200
31
1,250
4.2
Glycerine, Sucrose, Propylene Oxide, 16% EO Cap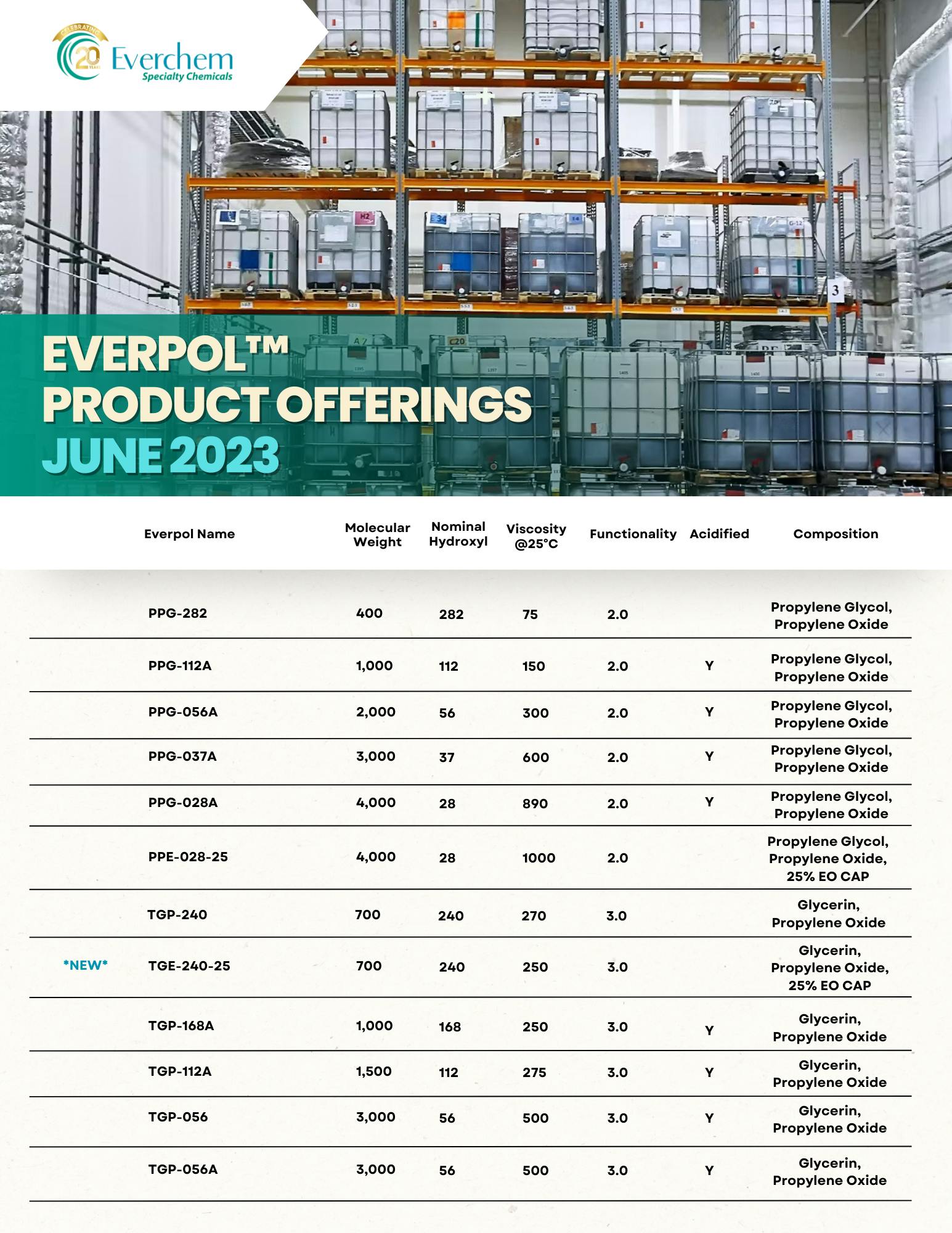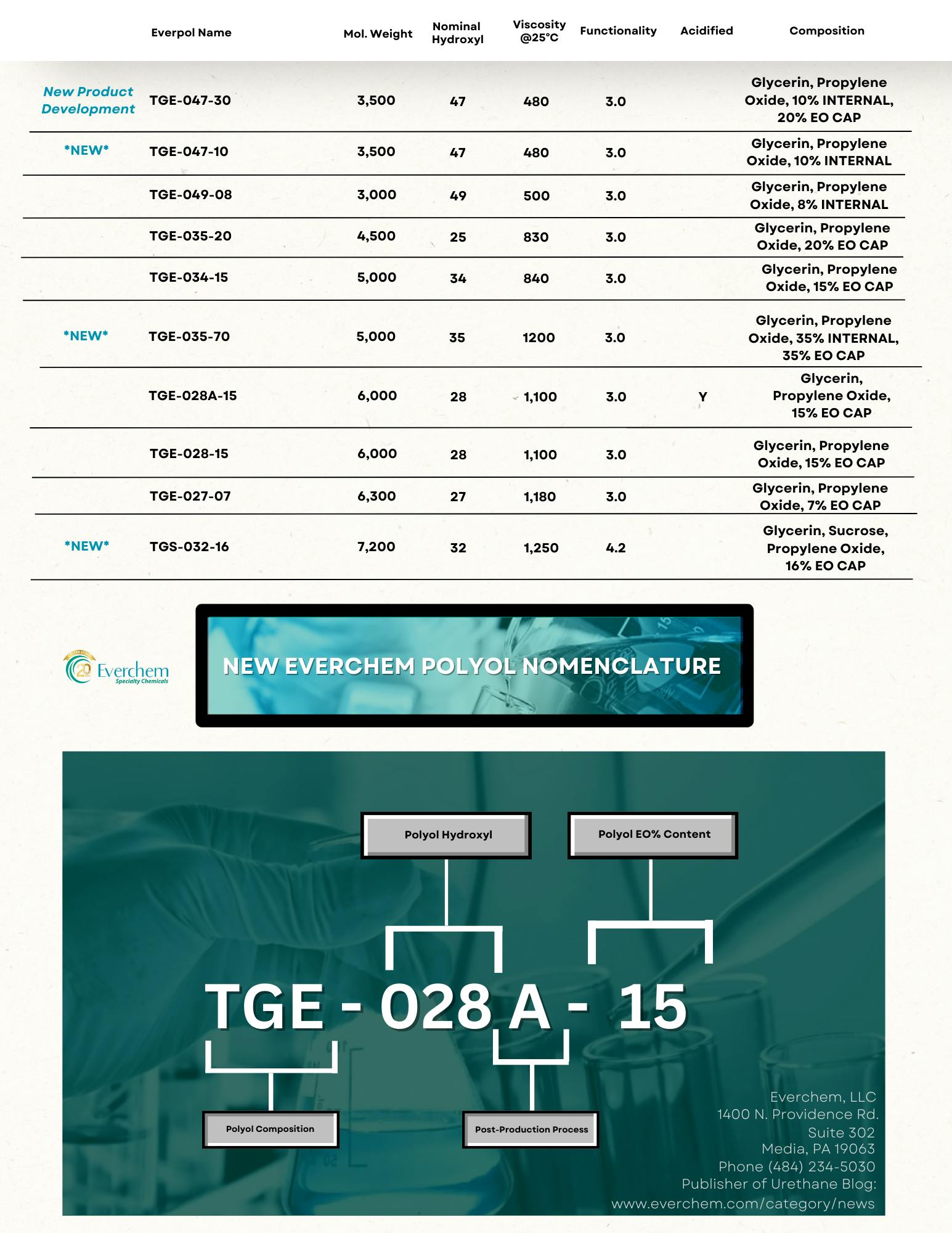 Ready to Learn More?
For more information or to find out how Everchem can help you aquire other chemicals, call us at 484-234-5030, or click the button below to send us a request.