Polytek Acquisition
Polytek Development Corp. Announces Acquisition of Environmental Technology, Inc.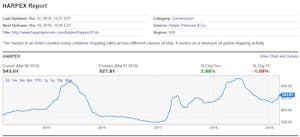 Easton, PA & Fields Landing, CA – May 14, 2019 – Polytek® Development Corp. ("Polytek"), a manufacturer of specialty polymers for mold making and casting applications, announced today the acquisition of Environmental Technology, Inc. ("ETI"). Polytek is a portfolio company of Arsenal Capital Partners.
Founded in 1969 and located in Fields Landing, CA, ETI formulates innovative coating, casting and molding products for the professional artist, crafter and hobbyist. Their widely-known products, which are available in major retail outlets throughout the world, include EnviroTex® Epoxy Coating, EasyCast® Clear Casting Epoxy, EasySculpt® Epoxy Modeling Clay, EasyMold® Silicone Rubber, Putty and Paste and FastCast® Casting Urethane.
This acquisition further fortifies Polytek's position as a leader in consumer mold making and casting materials and elevates the company's ability to manufacture and supply high-quality products to a broad range of users. Jonathan Kane, CEO of Polytek, commented "Complementary to the 2018 acquisition of Alumilite Corp., the acquisition of ETI enhances our presence in consumer markets and allows us to further provide our customers with excellent service, increased accessibility, and a variety of mold making and casting solutions."
David Fonsen, founder of ETI added, "In planning a transition of the company, I can think of no better home than Polytek, and I look forward to the continued success of the ETI brand."
David Fonsen will remain in his current role through the integration process, and the two companies will continue to do business under their existing names.
Genesis Capital, LLC acted as the financial advisor to Polytek.
« Previous Post
Next Post »