Another Fire
February 15, 2022
Fire at Foamex plant: Roads reopening, all firefighters OK
By Newsroom ⋅ February 15, 2022 ⋅ Post a commentFiled UnderCornelius Fire, foamex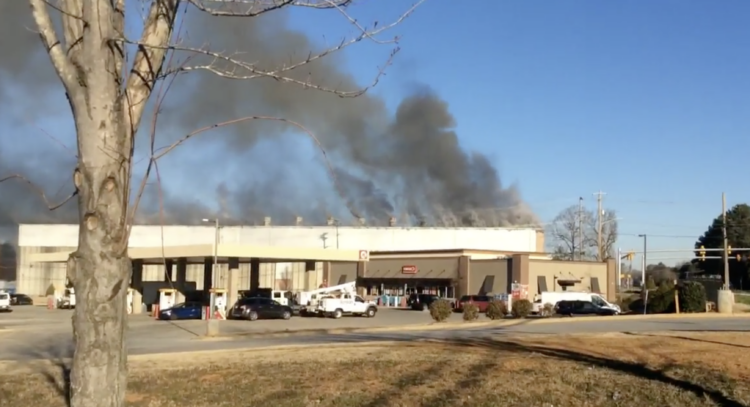 Feb. 15. By Dave Yochum. A fire at the Foamex/FXI plant at Hwy. 115 and Bailey Road has been extinguished, but at 10 am both arteries remain blocked in each direction. Multiple fire departments have responded, including Charlotte Fire.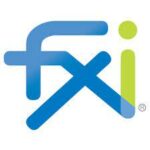 The intersection of Bailey and 115 could be shut down for hours, an official said.
Firefighters on site
Fire personnel will be onsite throughout the day to ensure there are no flare ups.
No one outside of the "very immediate area" was in any danger despite the smell of smoke nearby.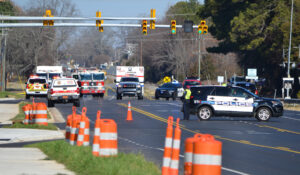 Black smoke
Nevertheless, it was frightening for adjacent businesses.
"I saw a lot of black smoke and I thought, 'oh God, my company is on fire,'" said Mike Tijerina, manager of the nearby Anchor Self Storage business.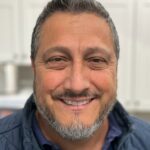 No chemicals
The fire did not involve any chemicals, Mayor Woody Washam said, so there are no concerns about harmful fumes in the air.
¶ There were no reports of injuries.
Officials said manufacturing foam blocks involves extreme heat which can be trapped deep inside a foam block. The foam FXI makes is used in everything from bedding to electronics.
—Jason Benavides contributed to this story. Foamex Fire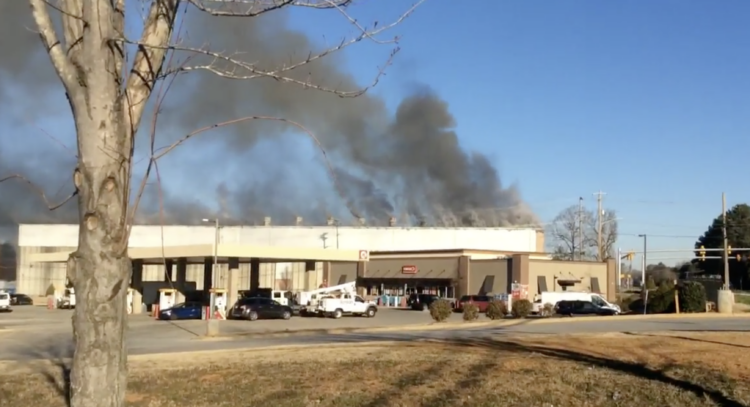 This video is courtesy of Mike Tijerina.
www.corneliustoday.com/fire-at-foamex-plant-roads-reopening-all-firefighters-ok/