Carlisle to Acquire Henry Co.
Carlisle Cos. inks agreement for $1.6B California acquisition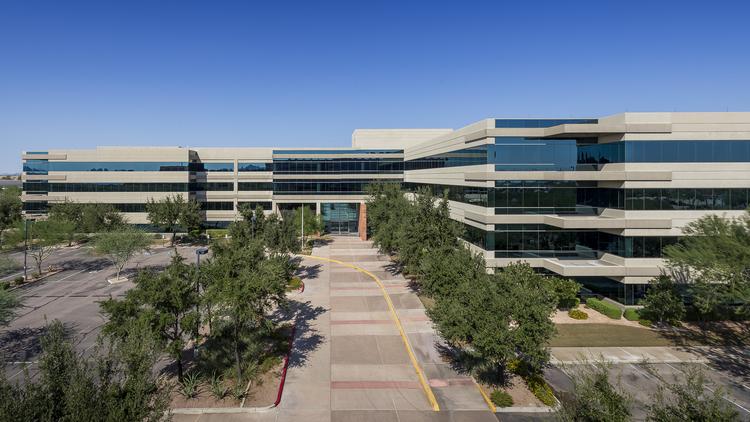 In This Article
By Brandon Brown – Reporter, Phoenix Business Journal Jul 19, 2021, 6:30pm EDT
Global manufacturing firm Carlisle Cos. Inc. (NYSE: CSL) announced Monday that it has entered into an agreement to acquire a building envelope systems (BES) provider for $1.575 billion.
Carlisle will purchase El Segundo, California-based Henry Co. from private equity firm American Securities LLC. BES products help keep the weather on the outside of the building and the conditioned environment inside — everything from the roof and walls to underground waterproofing measures. Henry, which was founded more than 80 years ago, provides products that control the flow of water, vapor, air and energy in commercial and residential buildings.
Henry employs more than 600 people and has 15 manufacturing facilities across the U.S. and Canada. Carlisle said it will keep Henry's current leadership in place after the acquisition is finalized.
Henry will now be part of Carlisle's construction materials (CCM) portfolio of businesses. Carlisle already manufactures dozens of building envelope solutions products.
The deal is expected to close in the third quarter of 2021.
Headquartered in Phoenix along the western edge of Scottsdale since 2016 after relocating from Charlotte, North Carolina, Carlisle manufactures all sorts of products at 180 different sites across the globe. In 2020, the company generated $4.2 billion in revenue.
That transaction was done in cash and represented more than 10-times Henry's adjusted EBITDA for the twelve-month period of June 1, 2020, to May 31, 2021.
The Henry acquisition plays a few roles in Carlisle's larger goals, Chairman, President and CEO Chris Koch said in a statement. Carlisle wants to get achieve $8 billion in annual revenue and $15 of earnings per share by 2025. Carlisle plans on achieving that goal through a process of strategic and synergistic acquisitions.
Koch also said this acquisition helps with Carlisle's ambitious environmental, social and governance – or ESG – goals.
"More than half of Henry's revenue is derived from products that improve energy efficiency, elevating Carlisle's existing ESG narrative," Koch said in a statement. "By acquiring Henry and leveraging the Carlisle Experience across the business, I am confident that we will create significant value for all our stakeholders."
Despite the global selloff that struck Wall Street due to concerns over the spread of Covid-19 variants amid worries about gaps in vaccination coverage, Carlisle shares were relatively unscathed Monday on the news of the acquisition, losing $2.25 or 1.1% to close at $191.33. The stock was trending slightly higher in early after-hours trading. Track the stock here.
https://www.bizjournals.com/phoenix/news/2021/07/19/carlisle-cos-makes-1-6b-acquisition.html
« Previous Post
Next Post »