Congratulations to Maureen Moke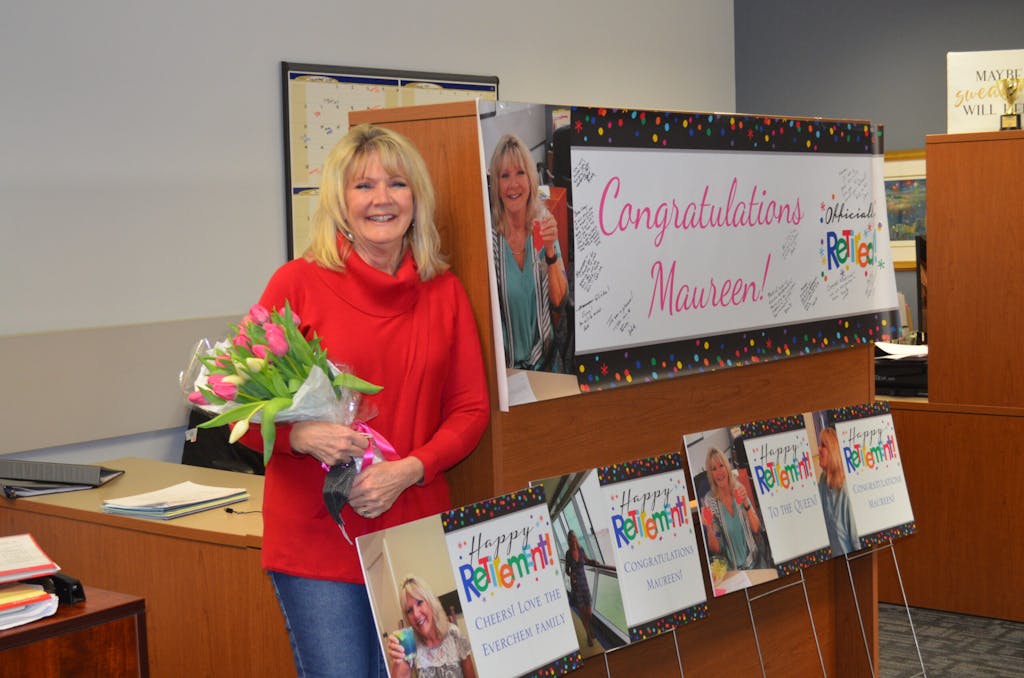 Maureen is an original employee of Everchem when the company formed in 2002. Like Bob Daniele and Dave Patten, she worked at ARCO Chemical before Everchem.
Maureen has decided to retire and we celebrated her last day this past Friday. I know many customers, suppliers, and logistics providers worked with Maureen every day and wish her well. This is a post to let everyone know.
She will be missed by the Everchem family and here's to a fantastic and well-earned retirement. Thank you, Maureen!
« Previous Post
Next Post »