November 9th, 2015
Covestro and Pittsburgh
Covestro leader says company committed to Pittsburgh
While Bayer AG's decision to spin out its materials unit allows the health care giant to better focus on its life sciences businesses, the split is setting the former Bayer MaterialScience unit to have direct access to capital to support its future development.
The past year has been one of transition for the company's Robinson Township campus, which serves as the materials divisions headquarters.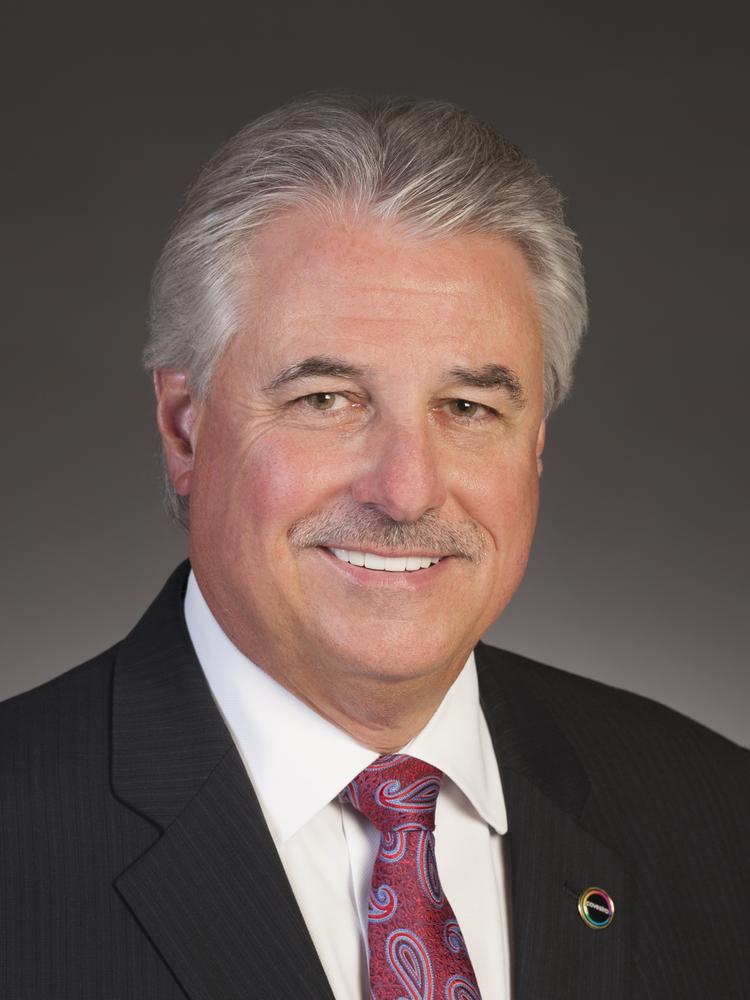 Courtesy of Covestro LLC
Now eight weeks into Covestro LLC's life as a legally and economically independent company, Jerry MacCleary, who runs the company's Pittsburgh operations as president for North America, said the focus is growth and getting the Covestro name out in the community.
Here's more of my conversation with MacCleary from this week's Pittsburgh Business Times.
This transition also included a physical split of the campus here in Robinson, what kind of impact did that have?
One step of the whole design was to determine which buildings Covestro would occupy and which buildings Bayer would occupy … We had over 1,200 moves. We had to redesign and basically in some cases gut some of the buildings to redesign the floorspace so we could fit people. It was a lot of work, a lot of planning, and it was finally completed in early October.
Last week the company launched a corporate social responsibility (CSR) campaign, which includes initiatives in the Pittsburgh region. Can you tell me about the focus of the i3 campaign?
There's one challenge that most companies have today and that's what we call the skill gap. In the next several years you're going to see demographics changing quite a bit and baby boomers retire. One of the most critical things for us to do is attract new employees and retain the employees we have. One thing we thought was really important to all employees of all generations is the community engagement and volunteerism. It seemed to be very important and it's something we've always felt strong about. It's our corporate responsibility to give back to the community and this is something we wanted to expand and broaden. We've rolled out the initial phase of our strategy but going forward we'll do more where it ties into our business strategy. We're looking at energy efficiency, sustainability, innovation, science, so when people look and see our name and our brand, they can define who we are and what we are, but it also defines the kind of people we have … Every employee in our company gets two paid days for volunteerism so everybody at least takes two days and I can tell you from my experience with our people they give a lot more than that.
As Bayer, the company was a local leader in promoting STEM (science, technology, engineering and math) education, will Covestro carry on that mission?
As much or maybe more. We are focused on that and our new CSR campaign is really focused on STEM education, and we think that's critical in the future. Most of our employees here have some type of STEM background and I think that's critical and from there you can build a great career and going forward we need more people in the science and engineering fields.
How have the demographics of your employees shifted in recent years?
The baby boomers are a big a big challenge for the whole marketplace today, I think particularly for Pittsburgh and the manufacturing sector. We have about a third of our campus right now that could retire easily in the next three to seven years so we're going to see a lot of turnover just through attrition. The biggest challenge now is making sure we don't lose that knowledge and that we have a knowledge transfer process and the network in place so that the baby boomers that are retiring have someone to pass on that knowledge to. Right now we need to bring in more talent, we have to challenge our people to step up even more to learn and to take on new challenges for us. It's something we're going be meeting in the next week to focus on and make a plan for.
What are your most immediate priorities for Covestro?
We have a brand new company, it's only (eight) weeks old and we're basically economically and legally separated from Bayer so it's really taking all of the best practices of the past and making sure we have the right processes set up, completing the organizational structure to make sure we fulfill those open positions with key personnel and start building that new culture we need. We see a great opportunity to start building the culture of the future. We see more Gen-X and millennials coming in and we need to have a culture that's welcoming and helping to transfer the knowledge from the experienced people that made us the successful company we are today. We also need to collaborate. That's going to be a key part of our culture and making sure we are more diverse, accepting all different thoughts, ideas and creativity to push the boundaries of innovation and sustainability and differentiate ourself.
http://www.bizjournals.com/pittsburgh/news/2015/11/06/covestro-leader-says-company-committed-to.html
« Previous Post
Next Post »