Dow Moves Out of Philadelphia
Dow to move all remaining operations in Center City to Collegeville
Jul 16, 2015, 7:31am EDT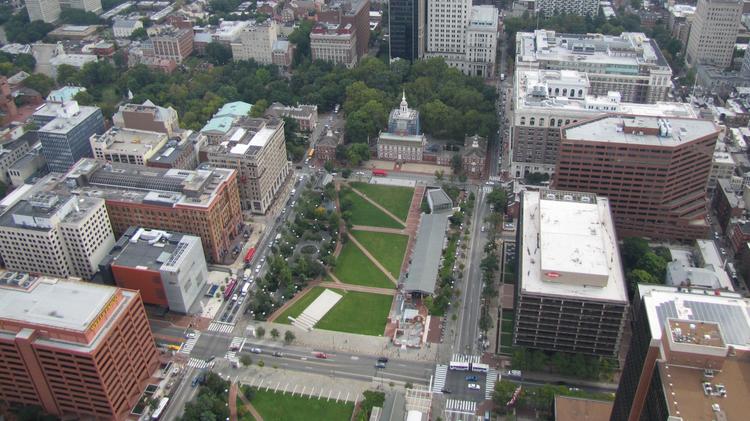 Enlarge
Peter Van Allen
Dow Chemical is leaving behind its offices at the Rohm & Haas building on Independence… more
Three years ago, Dow Chemical signed a lease on 800,000 square feet of the former Pfizer space in Collegeville, Pa., and kept a small presence in Center City.
In the suburbs, it consolidated several regional operations that it inherited from its acquisition of Rohm & Haas.
To many, it was only a matter of time before the company decided to relocate what remained in Center City at Sixth and Market streets as rumors circulated for the past year that it would move all its operations to Collegeville.
Apparently, that time has come.
The Philadelphia Inquirer writes that the chemical company sent an email on Wednesday indicating that it would be moving 350 of its Center City employees to the Collegeville campus.
The move is part of a several-step realignment of Dow facilities in the Philadelphia region that combines researchers at the former Rohm & Haas Spring House facility in Montgomery County and the business staff in Center City in leased space at the underused Pfizer pharmaceuticals complex. "The intention of this is to get that center of gravity into one building," Dow spokeswoman Christine Miller said.
http://www.bizjournals.com/philadelphia/blog/real-estate/2015/07/dow-center-city-collegeville-relocating.html
« Previous Post
Next Post »