Dow Reduces Guidance for Q4
Dow guides for lower than expected Q4 EBITDA on higher costs, lower PE pricing
Dec. 01, 2021 7:41 PM ETDow Inc. (DOW)By: Carl Surran, SA News Editor2 Comments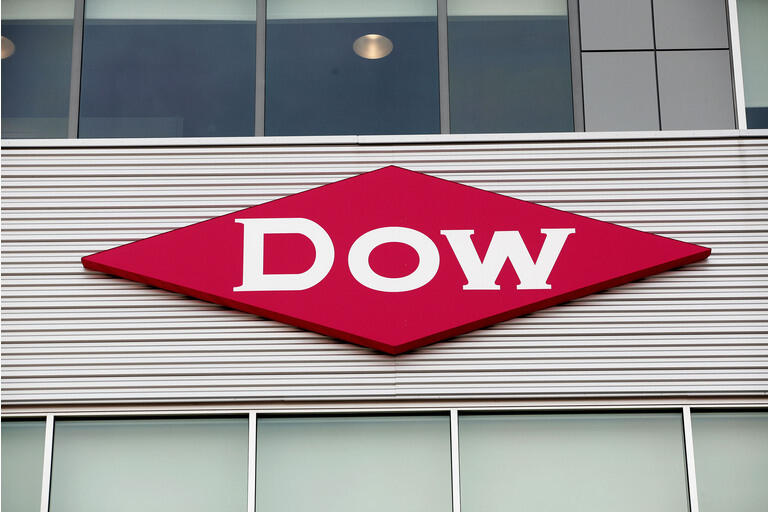 Dow Inc. (NYSE:DOW) settled -4% today after the company said Q4 EBITDA should come in $150M-$200M below consensus estimates, citing higher raw material costs and lower polyethylene and co-product pricing.
"Energy and feedstock costs had been elevated until last week, resulting in higher raw material costs in the quarter," CFO Howard Ungerleider told Citi's Global Basic Materials conference, according to Bloomberg.
Regarding supply chain logjams, Ungerleider said he sees a container squeeze easing in 2022, but inflation and high freight rates will linger, S&P Global Platts reports.
The CFO expects continued global polyethylene demand strength to outstrip new U.S. PE capacity scheduled to start up in Q4 2021 and early 2022.
Dow has fallen for five straight sessions totaling a drop of nearly 11%, sending the stock's YTD performance below breakeven.
https://seekingalpha.com/news/3776261-dow-guides-for-lower-than-expected-q4-ebitda-on-higher-costs-lower-pe-pricing?utm_campaign=rta-stock-news&utm_content=link-3&utm_medium=email&utm_source=seeking_alpha&utm_term=RTA+News+Smart
« Previous Post
Next Post »