Epoxy Highlights from Westlake Investors Call
Westlake Corporation (WLK) Q4 2022 Earnings Call Transcript
Feb. 21, 2023 2:46 PM ETWestlake Corporation (WLK)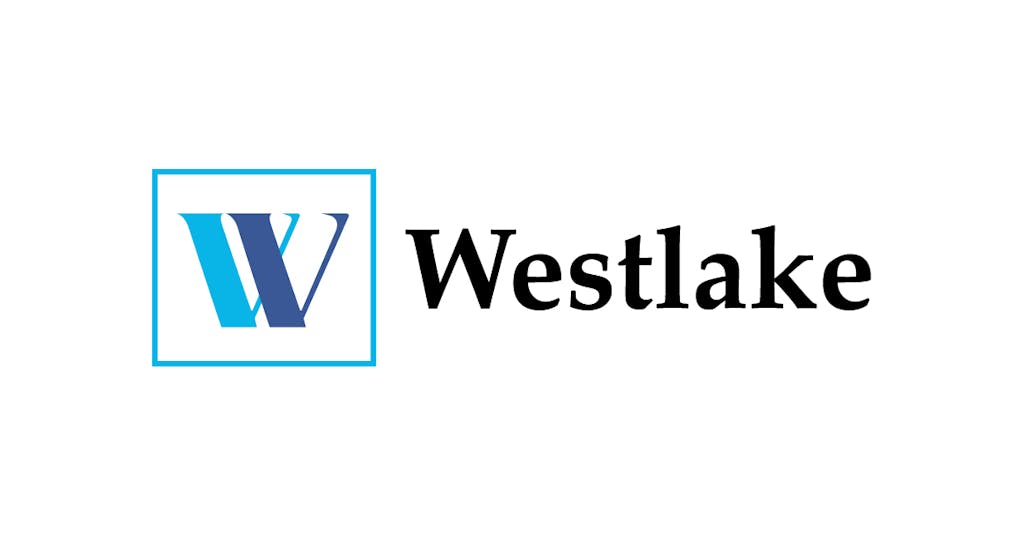 Q4: 2023-02-21 Earnings Summary
EPS of $1.86 misses by $0.43 | Revenue of $3.30B (-5.93% Y/Y) misses by $111.98M
Westlake Corporation (NYSE:WLK) Q4 2022 Results Conference Call February 21, 2023 11:00 AM ET
Company Participants
Jeff Holy – Vice President & Treasurer
Albert Chao – President and Chief Executive Officer
Steven Bender – Executive Vice President and Chief Financial Officer
Roger Kearns – Chief Operating Officer and Executive Vice President, Performance and Essential Materials
Albert Chao
Thank you, Jeff. Good morning, everyone. We appreciate you joining us to discuss our fourth quarter and full year 2022 results. For the full year of 2022, we reported record net income of over $2.2 billion or $17.34 per share and record EBITDA of $4.2 billion on record sales of $15.8 billion.
While 2022 was a record year, it was also a challenging year as we experienced energy volatility, rapidly rising interest rates, evolving COVID policies impacting Asian demand and market dislocations due to the war in Ukraine. As these obstacles evolved and drove more difficult economic conditions in the second half of the year, Westlake took proactive actions to navigate a slower GDP growth with cost savings initiatives.
These broad-based 2022 initiatives included reductions in overhead and energy costs, synergies from acquisitions and investments in digital and automation that lowered our cost by approximately $50 million and also drove operational efficiencies. Thanks in part to these actions and despite the challenging external environment. For a second consecutive year, we achieved records for sales, EBITDA and net income, with EBITDA almost doubling from the previous cycle high in 2018.
I want to take a few minutes to review several of our major accomplishments in 2022. We generated record cash from operations of $3.4 billion. This significant level of cash flow allowed us to return $270 million to investors in the form of dividends and share repurchases, retire $250 million in debt, deploy $1 billion to improve the reliability of our plants and grow our production capacity to meet customers' needs, close $1.4 billion in acquisitions and grow our ending cash balance by $300 million.
The evolution and integration of our business continued in 2022 as we closed the Epoxy acquisition and increase our ethylene integration with the additional investment into our LACC Ethylene joint venture. Integrating these businesses into Westlake, as we have with Boral, DASCO and Dimex acquisitions which closed in 2021, drove synergies in 2022.
This evolution of our business spurred the changing of our name from Westlake Chemical to Westlake Corporation, which better represents the significant breadth of the products we produce and industries we serve. Decarbonizing our assets and drive sustainability remain important initiatives and growth opportunities for Westlake. As part of our sustainability efforts, we established a carbon reduction goal to reduce our Scope 1 and Scope 2 emission intensity by 20% by 2030.
Albert Chao
Thank you, Steve. During the fourth quarter, we saw deteriorating economic conditions that led to inventory destocking, resulting in lower demand for our products in well-supplied markets. Since year-end, we have seen modest improvements early in the first quarter in demand for polyethylene and PVC with improving feedstock and energy costs providing some margin tailwinds.
The large market for epoxy in Asia and Europe reflect sluggish demand as China begins its economic recovery and Europe continues to address its own economic and energy challenges. Looking ahead, while uncertainties remain in the macroeconomic outlook, we believe there are some positive trends appearing.
Energy costs have improved, particularly in Europe, albeit still at elevated levels. Forecast for U.S. housing starts ranging from 1.1 million to 1.3 million units over the next two years, which will be a 20% decline from the 2021, 2022 levels.
Even with the strength in housing construction that occurred over the past two years, annual new housing construction largely remained below the 50-year average of 1.5 million units. Therefore, we continue to have a deficit from underbuilding that occurred since 2007.
Duffy Fischer
Good morning. First question is just around the Epoxy acquisition. You're kind of a year into it now. It's been at the tough year here. So, can you do an after-action review? I mean, does the industry need to have some structural change? Does your business need to have some structural change? Or is this just really kind of a bad supply-demand setup right now that will fix itself over the next couple of years?
Roger Kearns
Yes. Thanks, Duffy, it's Roger. Maybe a couple of comments there. I think Epoxy business for our first year, we started extremely strong. The first part of the year was a very strong part of the business. But as we move through the year, it certainly got weaker.
And by the end of the year, I would say the fourth quarter was really quite weak. I think there's a couple of things as we look forward. We have seen China announced already in '23 nearly a doubling of the wind energy installations over '22. So, we'll have to watch and see how that plays out.
But that should be kind of a nice boost in the markets. As you know, there's — I mean, there's a limited number of Western players. We'll continue to do what we do, which is make our plants run more efficiently, more cost effective.
We'll copy our Westlake model into those sites. So, I think there's some self-help work we'll do, but hopefully as well with aviation, automotive and some wind energy picking up a little bit in '23, we can get the '23 looking better than certainly the end of '22.
Duffy Fischer
Fair enough. And then the stat or the projection you threw in there on remodel and repair at 2.6% for the year, one, is you're just talking to your customers as you're looking at your order book, does that feel like kind of the right number? And then maybe like a follow-on to the last question, if that ends up being the right number, how does that look first half versus second half do you think?
Steven Bender
So, Duffy, it's Steve. And I would say that the tone that we saw at the builder show recently was constructive, and I think it aligns with the tone that we saw from those that visited the builder show. And certainly, there is some expectation that will continue on as we go forward. Typically, when housing starts slow, repair and remodeling show strength.
And so, there is a typical investment cycle that homeowners always undertake. And that is they're either improving their home either to sell to move forward or improving their home because affordability to move on to a new home is too expensive.
So, we do think that, that aligns with the tone we're hearing from our customers and consistent with the contributions we think it will make to the business over the course of '23.
Jeffrey Zekauskas
Okay. My follow-up, there was the vinyl chloride release in Ohio. Do you think that, that has implications for the chlorovinyl industry? Or do you think that, that will lead to some kind of change? Or do you have any general comment?
Albert Chao
Yes. I think people are waiting for the surface transportation safety board come back with the report. I'm sure there'll be more government regulation on railroads and possibly on the shippers on safety.
These are very important products that ship around the country. So, the demand has to be satisfied. But definitely, we need to increase the safety by the variables primarily. I will think on the equipment, some of them getting old, and we heard new technologies out there to improve the safety aspect of the railroads.
Eric Petrie
Thank you, Albert. And then maybe a question for Roger on your comment of the doubling of installations in China. What does that do to kind of supply-demand balances in the country? And then how much capacity is China adding this year and kind of what needs to be absorbed from last year?
Roger Kearns
Yes. So, I think wind in China is — China is a big driver of the wind market. And so, they've got RFQs out there, say, about double this year what they've done last year. That's a good first step, I think, in really starting to absorb the extra capacity that's come in as well as avoid the exports, right?
So as Albert mentioned, with the China domestic market so slow, the China producers are exporting significant amounts. I think that will turn back inside and be used in China as opposed to hitting the export markets.
https://seekingalpha.com/article/4580333-westlake-corporation-wlk-q4-2022-earnings-call-transcript
« Previous Post
Next Post »