EVERCHEM UPDATE: VOL. 02 – Nearshoring
September 29, 2022
Multi-national companies have always had the option to move their primary production hubs as markets and costs shift, but what about small and medium enterprises? Bleak pricing realities of natural gas for manufacturing in European nations are forcing the hands of SMEs, and a new consideration has surfaced: Nearshoring.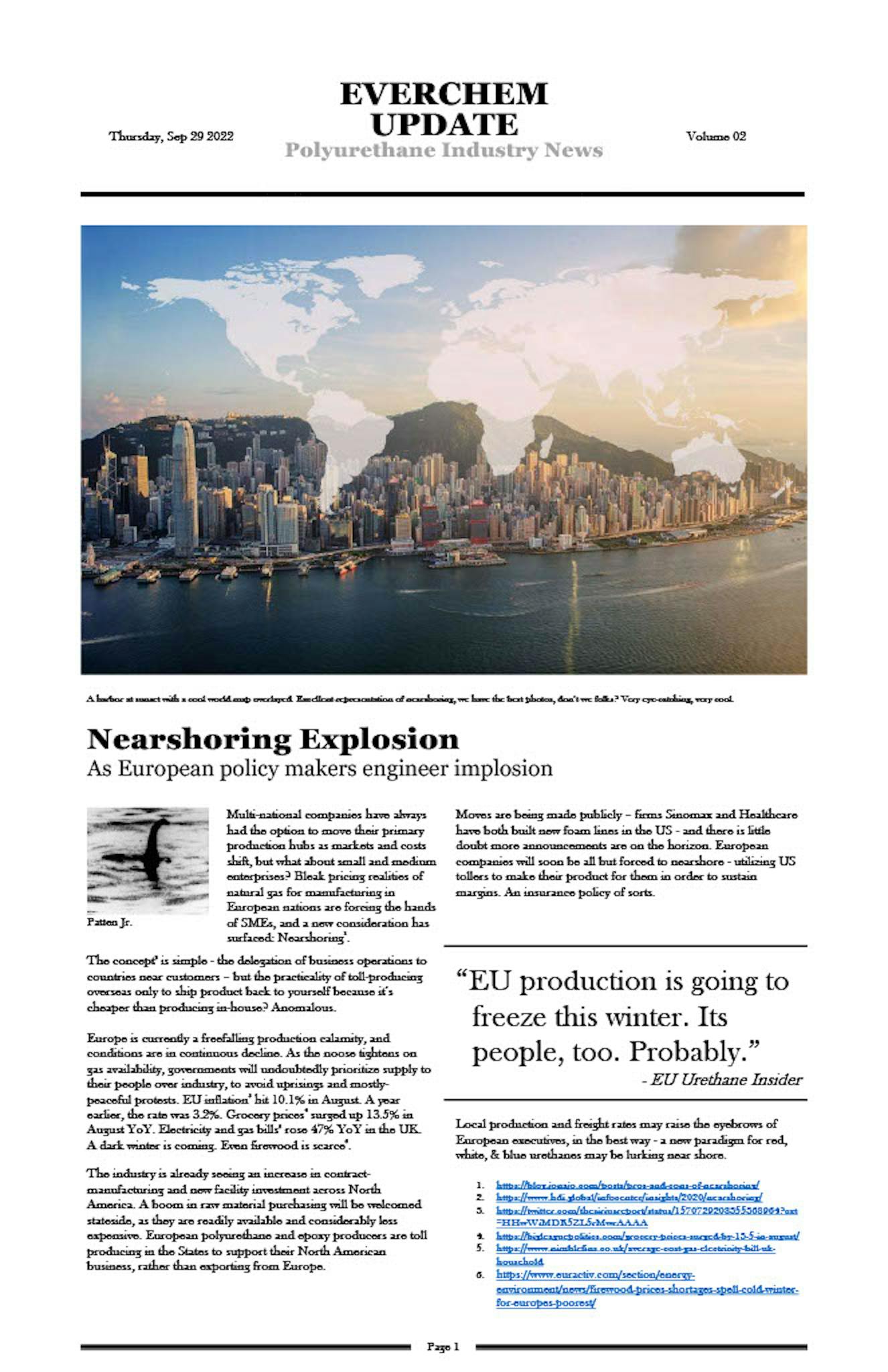 The Everchem Update is a new biweekly publication of under-reported polyurethane industry news – insider views and conversation about the polyurethane market.
Interested in urethane prepolymers that are REACH approved? Contact Everchem today here.