Fall PFA Meeting Overview
Polyurethane Foam Association Names New Executive Director At Fall Meeting; Addresses Key Industry Issues


Robert Luedeka Inducted Into The Flexible Polyurethane Foam Hall Of Fame
LOUIS (November 19, 2018)—The Polyurethane Foam Association (PFA) recently concluded its fall member meeting, which offered a forum for companies in the flexible polyurethane foam industry to discuss key issues and review new technical developments.
PFA's two-day meeting in early November brought together more than 120 executives from foam manufacturers, chemical suppliers, and other companies supporting the industry for in-depth discussion of issues including flammability, the environment, and industry regulation.  Six technical papers were presented, and an industry issues forum allowed attendees to catch up with the association's work over the last six months.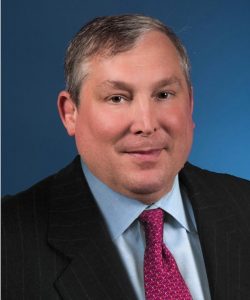 The meeting also marked a milestone for the association, as Russ Batson was named Executive Director, replacing retiring Robert Luedeka.
Batson joined PFA in 2017 as Associate Director, in anticipation of Luedeka's retirement. He has extensive experience representing companies in the chemical, plastics, and home furnishings industries on public policy and regulatory issues, and more than two decades of related experience providing public affairs and regulatory counsel. He specializes in working with corporations and industry associations to advocate issues based on credible science and sound economics. He routinely interacts with elected officials, opinion leaders, journalists, regulators, code authorities, and other stakeholder groups to build understanding of issues and effectively convey organization positions.
Prior to joining PFA, he served as senior counsel, government relations, Americas, for SABIC, one of the world's largest chemical and plastics producers. Before this position, he worked for 15 years with the American Home Furnishings Alliance as director of congressional and regulatory affairs and as vice president of government affairs. Batson holds bachelor's and law degrees from the University of Virginia. He is admitted to the bar in Virginia.
"Russ has been an asset for PFA since he joined the organization," said Chip Holton of NCFI Polyurethanes, President of PFA. "His expertise has helped us make the transition from our previous long-time director smooth and effective."
Robert Luedeka, who retired in September, was inducted into the Flexible Polyurethane Foam Hall of Fame at the St. Louis meeting. Luedeka, whose career in the flexible polyurethane foam industry spanned more than four decades, became Executive Director of PFA in January 2005, after more than 25 years as an advertising agency executive, working on industry clients including ARCO Chemical Company, Union Carbide, Foamex, NCFI Polyurethanes, the Flexible Foam Market Council, and PFA. Luedeka guided the association and industry through numerous challenges, including flammability, flame retardants, proposed plant emission standards, occupational health standards, and other regulatory issues. His expertise and advocacy helped position PFA as a strong, credible source of information for the flexible polyurethane foam industry, and allowed the association to develop strong working relationships with industry stakeholders, firefighters, environmental groups, and other unlikely partners.
"The flexible polyurethane foam industry would be dramatically different today if it weren't for the efforts of Bob Luedeka," Holton said. "We are all grateful for his amazing work and influence."
PFA also elected new officers for 2019. Holton will continue to serve as President. Chris Christafedes of Elite Comfort Solutions is First Vice President. Lynn Knudtson will serve as Second VP and Chair of the Technical Committee. Philippe Knaub of FXI Polymers will be Secretary and Hamdy Khalil of Woodbridge Foam, Treasurer. Bill Gollnitz of Plastomer, Inc. is immediate past president.
Dave Simpson, recently retired from Momentive Performance Materials, was presented with a PFA Lifetime Achievement Award for his work in the industry over four decades. Melissa Kern of Momentive won the Herman Stone Technical Excellence Award as her technical presentation was voted best by those attending the Technical Session. (Copies of the technical proceedings can be ordered at www.pfa.org.)
The Polyurethane Foam Association is a trade association founded in 1980 to help educate foam users, allied industries and other stakeholders. PFA provides facts on environmental, health and safety issues and technical information on the performance of FPF in consumer and industrial products. FPF is used as a key comfort component in most upholstered furniture and mattress products, along with automotive seating, carpet cushion, packaging, and numerous other applications.
# # #
« Previous Post
Next Post »