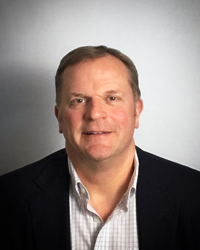 Tacoma, Wash. (PRWEB)May 23, 2017
General Plastics Manufacturing Co., manufacturer of high-performance rigid and flexible polyurethane foam and build-to-print parts for the aerospace, defense, nuclear and composite-manufacturing industries, is pleased to announce the promotion of Jeff Brown to Vice President of Operations and Engineering.
In his new role, Brown will provide strategic direction and technical guidance to the operations group and teams that support it to more consistently provide first-time correct, on-time and efficient materials to its customers. With his leadership, General Plastics will continue to maintain its long-standing foundation of satisfied customers with materials the company traditionally produces, while continuing to develop new materials for new markets.
"Staying in tune with the sales and marketing team, and what they learn as potential opportunities, is one of the ways we can ensure continuous growth" says Brown. "My new role involves using this knowledge to lead the product development work and operating capabilities of the company so we're able to take advantage of these emerging opportunities."
Jeff Brown has served in various capacities since starting with General Plastics over five years ago. He started his career with the company as Operations Manager where he oversaw the rigid foam group, ensuring that quality products are manufactured safely and efficiently. During his term as Director of Operations, Brown instilled organizational discipline in the company's quality and operating systems in support of operational excellence. This resulted to the improvement of the company's overall quality rating and on-time delivery from 98% to 99.9%.
Jeff Brown has over 25 years' experience in manufacturing specialty and commodity chemicals. He earned his bachelor's degree in Chemical Engineering from the University of Delaware and a master's degree in Business Administration from Pacific Lutheran University in Tacoma, WA.
ABOUT GENERAL PLASTICS MANUFACTURING COMPANY
Tacoma, Washington-based General Plastics Manufacturing Company has been a leading innovator in the plastics industry for 75 years. The company develops and manufactures rigid and flexible polyurethane foam products, which include its signature LAST-A-FOAM® brand series and build-to-print composite parts.
Directly or through its network of distributors, General Plastics serves the aerospace and defense, nuclear transportation packaging, composite core, prototype and modeling, construction, dimensional signage, testing and marine industries. General Plastics is certified to ISO 9001:2008/AS9100C and meets the rigorous demands of numerous leading quality systems, which include NQA-1, Mil-I-45208A and Boeing Company D6-82479. Please visit https://www.generalplastics.com.
http://www.prweb.com/releases/2017/05/prweb14356046.htm