Monomoy Enters the Furniture and Foam Business
June 7, 2017
Private Equity Firm Acquires Klaussner
Upholstery and case goods resource Klaussner Home Furnishings has been acquired by the private equity firm Monomoy Capital Partners in a deal the company said will benefit both its employees and retail dealers.
The company said Monomoy now holds majority stake, but said Klaussner's current management team, led by President and CEO Bill Wittenberg, will remain in place and maintain a minority stake in the business.
Terms of the transaction were not disclosed.
Wittenberg and Klaussner Chief Financial Officer Dave Bryant led a management buyout of the company in 2011.
"This transaction will provide further operational capabilities and instant capital for major growth which is what we have been positioning the company for over the past six years," said Wittenberg. "Klaussner is ready for the next chapter."
The company's product line includes domestic and imported upholstery, imported case goods, bedding and outdoor furniture. Its bedding is sold under the Enso Sleep Systems brand, and the line-up also includes an upper-end upholstery division called Comfort Design.
Founded as Stuart Furniture in 1963 by Stuart Love, a pioneer of quick delivery in the home furnishings field, the company was purchased by Hans Klaussner in 1979. The name was changed to Klaussner Home Furnishings in 1986, and the Asheboro, N.C.-based company now has more than 1,800 employees.
"Our transformation is a wonderful testimony to the organization, and is what Monomoy found attractive" said Wittenberg. "Not only has Klaussner grown, our people have grown. Now the timing is right, and we are poised and ready for even greater growth as a result of our new partnership with Monomoy."
He said Klaussner will continue to offer 21-day shipment of special order upholstery, a feature he said gives the company a significant competitive advantage.
"We are proud to partner with the management team at Klaussner to help the business continue to grow and serve its customers," added John Stewart, a partner at Monomoy. "We believe Klaussner's unique U.S. manufacturing capabilities and speed to market are true differentiators for the long-term success of the business."
– See more at: http://hfbusiness.com/hfbnow/ArticleId/15405/private-equity-firm-acquires-klaussner#sthash.Sdh7u2NS.dpuf
More History:
History
1963
Stuart Love established an upholstery business – Stuart Furniture Industries
1972
Stuart Furniture Moved Operation From Industrial Park Location To Lewallen Street Plant
August 14, 1979
Hans Klaussner purchased Stuart Furniture Industries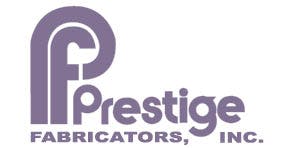 1988
Klaussner Purchased Prestige Fabricators
August 1993
Distribution Center Opened On NC HWY 49
1998
Klaussner Acquired JDI In St. Louis And Entered Casegood Business JDI Moved To Business 220
November 2000
New Frame Operation in Candor Opened
January 2004
130,000 Sq. Ft. Addition To Klaussner International Casegoods Distribution Center
August 14, 2004
Celebrated the 25th anniversary of Hans Klaussner's purchase of the company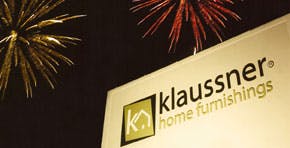 October 2007
New Klaussner Brand Launched
Spring 2009
Comfort Design Launched
Spring 2010
Enso Bedding Line Introduced
April 2010
JB Davis Announced Retirement Bill Wittenberg Became President And CEO
March 2011
New Showroom In High Point Completed
April 2011
Management Buyout
January 2013
Klaussner Celebrate 50 year anniversary
September 2014
Klaussner Outdoor Launched
http://www.klaussner.com/history.inc