Nouryon Moves to Radnor
Nouryon signs lease in Radnor for its North American headquarters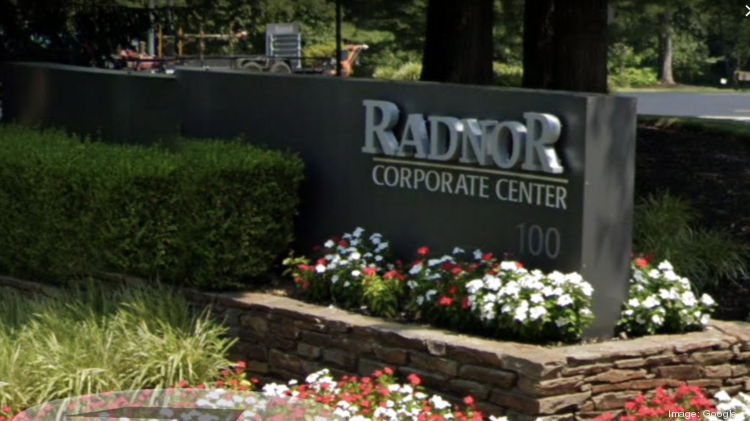 By Natalie Kostelni – Reporter, Philadelphia Business Journal 3 hours ago
Nouryon, a specialty chemicals company owned by Carlyle Group Inc., has signed a lease in Radnor for its North American headquarters.
The company leased 50,000 square feet over two floors at Five Radnor Center at 100 Matson Ford Road. It expanded from 12,000 square feet within the office complex and committed to designate the space as its headquarters. Its global headquarters is in the Netherlands. Brandywine Realty Trust is the landlord of the Radnor property.
Carlyle bought Nouryon in 2018 from Akzo Nobel N.V., which is based in Amsterdam, for the equivalent of roughly $11 billion. Earlier this year, Nouryon spun out Nobian, its base chemicals business, though the unit remains owned by Carlyle. In September, Nouryon filed a registration statement with the Securities and Exchange Commission for an initial public offering.
Charlie Shaver is chairman and CEO of Nouryon. Prior to taking on that role, Shaver headed up Axalta Coating Systems Ltd., a Dow Chemical Co. spinout that was bought by Carlyle and taken public. Axalta had its headquarters in Philadelphia until November 2020 but continues to maintains an R&D facility at the Philadelphia Navy Yard.
Shaver also served as an operating partner at Carlyle and worked at Dow Chemical from 1980 until 1996.
https://www.bizjournals.com/philadelphia/news/2021/12/22/nouryon-signs-lease-for-north-american-hq.html
« Previous Post
Next Post »