Olin Q4 Earnings Call Highlights
Olin Corporation (OLN) Q4 2022 Earnings Call Transcript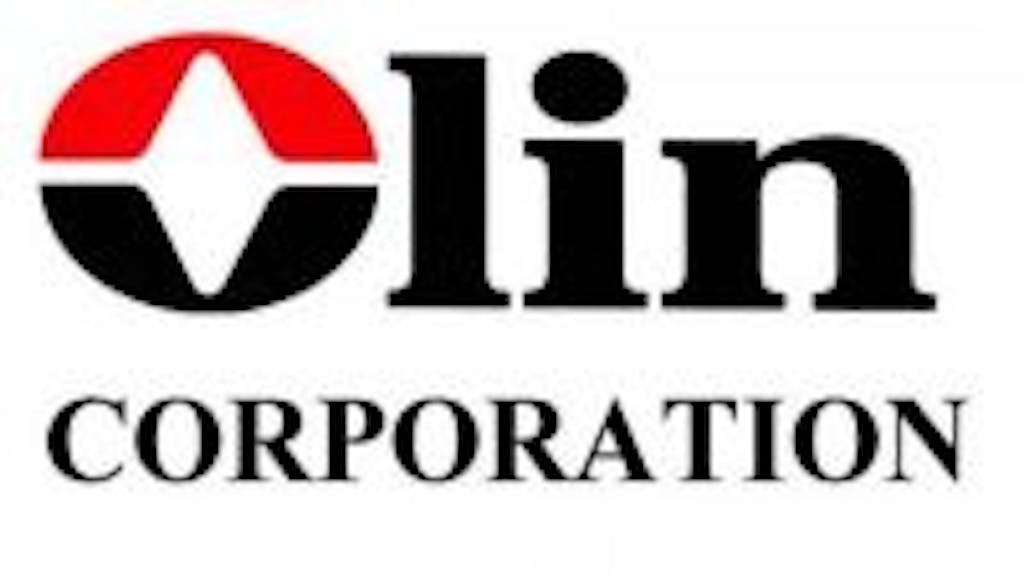 Jan. 27, 2023 12:48 PM ETOlin Corporation (OLN)
Q4: 2023-01-26 Earnings Summary
EPS of $1.49 beats by $0.08 | Revenue of $1.98B (-18.66% Y/Y) misses by $131.89M
Olin Corporation (NYSE:OLN) Q4 2022 Results Conference Call January 27, 2023 9:00 AM ET
Company Participants
Steve Keenan – Director, IR
Brett Flaugher – President, Winchester
Damian Gumpel – President, Epoxy
Patrick Schumacher – President, Chlor Alkali
Scott Sutton – CEO
Todd Slater – CFO
Scott Sutton
Yes. Thanks, Steve, and good morning to everyone. In 2022, Olin generated $12 per share of levered free cash flow, repurchased more than 25 million shares and reduced our net debt by $200 million.
It was a massive team effort after generating $9 per share of levered free cash flow in 2021. As we head into 2023, our markets are not healthy, yet our focus on levered free cash flow remains the same and we expect to generate approximately $7 per share of levered free cash flow in this recession year.
From an EBITDA perspective, we worked in the $2.4 billion to the $2.5 billion range the last 2 years and we expect to generate at least 2/3 of that average in the trough that is 2023.
For Olin, the key features of early 2023 include continuing to idle our complete global epoxy resin business due to suspended demand in the largest consuming regions of China and Europe, rectifying a transient fat supply channel in commercial ammunition via lower Olin participation rate, kicking off the operation of the blue water…
I understand that we dropped. I won't repeat the first part of my comments, but I'll start where I think we dropped off. So for Olin, the key features of early 2023 include continuing to idle our complete global epoxy resin business due to suspended demand in the largest consuming regions of China and Europe, rectifying a transient fat supply channel in commercial ammunition via lower Olin participation rate, kicking off the operation of the Bluewater alliance with Mitsui to manage much more the world's liquidity in chlor alkali and recognizing another solid pricing lift in our merchant chlorine business.
While some of these features of the first quarter of 2023 are already impactful in a slightly negative way, it is still possible that we may have to take more drastic action in a subsequent quarter to recoil further and preserve product values for the rebound toward the latter part of the year.
In 2023, expect us to hold our current net debt position, keep buying shares throughout the year, gain an investment-grade rating, complete our asset footprint adjustment decisions and prepare for a quality growth story in 2024.
We've also updated our 2022 ESG scorecard progress on Page 10 of the presentation. This is a growing theme for Olin, and we look forward to showing the results from our focus in this area. Now Damian, Patrick and Brett will each make a few brief comments on both the situation and our initiatives across all 3 businesses and then Todd will follow with additional commentary on our 2022 accomplishments and 2023 outlook.
Damian Gumpel
Thank you, Scott, and good morning. On Slide 4, Epoxy Q4 results are partly a reflection of seasonal demand, but principally our disciplined approach to water the most challenging landscape in 14 years which led us to deeply pull back resin production that would have otherwise harmed the landscape.
While anticipating improvement in the back half of '23, we focus today on productivity, optimizing our asset base, enhancing our sustainability profile and positioning for value-based growth.
On this last point, we supercharged the business during Q4 of 2022. Putting our differentiated systems product portfolio under seasoned leadership in new product commercialization. I look forward to sharing on future calls the role Olin epoxy plays in addressing global energy, mobility and infrastructure challenges in a sustainable way and how that translates into shareholder value growth. I'll now turn it over to Patrick Schumacher for chlor alkali.
Mike Sison
I guess my question was, where are your operating rates now? And do you think they will — based on your guidance, stay similar through the rest of the year, given the outlook for demand?
Scott Sutton
Well, look, I would say overall, I mean, we're certainly running lower operating rates. I mean, the highlights of those lows really are that if you went all the way down into our epoxy resin, you'd find that we're running below 50% capacity. And that situation is certainly going to continue because we're just not going to sell too much volume into an undervalued marketplace.
Arun Viswanathan
So first off, on that note of operating rates, it says you can run at 50% for 1 year. I think we've been at these low rates now for a little while. Are we — how long does that year last? I mean, how much time do we have left in that? And then I had a couple of questions on Blue Water and hydrogen as well.
Scott Sutton
Yes. Sure. Yes, I mean, that 50% rate was across effectively the whole company for a whole year. If we ran at the pricing levels established in the middle of last year, that would still deliver our recession case. So against that standard, there's still quite a bit of room left, Arun.
Vincent Anderson
I just wanted to clarify your comments on Epoxy, just I had it clear. You said a global idling but naming just Europe and Asia markets is the reason. And I ask only because U.S. resin prices are still holding up fairly well. So is this really all epoxy resin assets are going down in the first quarter?
Scott Sutton
Well, I would say we've been running those at a lower level, but I'll let Damian give a little more color on where we are right now.
Damian Gumpel
Sure. Thanks, Scott. Vince, on Epoxy, what we've said is that this is a globally challenged situation, the worst that we've seen in 14 years since the financial crisis. Most of epoxy consumption does take place in China and in Europe. And so that's where we've seen the greatest impact on the landscape. Now as a result, we've been — for over a year now, we've been adjusting our production, our market participation in order to preserve value, that's led us to continue to successfully challenge ourselves to operate at lower rates across our portfolio. We're going to continue to do that as long as it takes and frankly, we can still go further. And it's — for us, it's a question of taking this opportunity to rightsize our global epoxy portfolio to focus on the assets that our customers value the most. And we've done a lot of that already, but we still have a lot more that we are going to do here under this challenging environment.
Jeffrey Zekauskas
And secondly, Scott, can you remind me when do the contracts with Dow expire? Is the beginning of '25 or the end of '25 and is that a big event for the company?
Scott Sutton
Yes. Jeff, we really weren't going to comment on any specific customer or supplier arrangements.
Angel Castillo
Understood. No worries. And then second question, just going back to some of the discussions around the macro and some of the demand picture of what you've been seeing. You noted, I think, in the slide, vinyl troughing here in the first quarter and epoxy improving in the second half. I was curious, one, as we think about the 2023 outlook, how much of this — are you seeing anything in orders that gives you confidence in those rebounds? Is it more just destocking abating? Or anything that — how do you get kind of comfortable with those factors? And then as you think about just overall kind of recovery in some of that, how much of it is macro versus your ability to pull levers in parlay?
Scott Sutton
I mean we'll start with epoxy. I mean it's — of course, it's very challenged right now as we've tried to lay out. But Damian, do you want to give a little guidance on back half.
Damian Gumpel
Sure. I mean when we look at some of the factors in the back half, we're seeing some improved demand. I think you see the news. China, as I said, being the largest consuming region of epoxy, it's looking like it's emerging from its almost a year-long slumber. But we also see other areas that are starting to pull epoxies as well. If we highlighted our growth platforms and our macro trends around wind, infrastructure, electrification, mobility. Those are all that — we're already starting to see some of that demand profile improved with our valued customers. So it's a combination of what we see in the landscape, but more purposely, our participation in some of these platforms that are going to look to drive some improved demand recovery in the second half.
Eric Petrie
What's embedded in your earnings outlook in terms of China and domestic consumption and at the end of last year, we saw a ramp-up of exports in epoxy as well as caustic soda. So any comments on those export levels into 2023 and impact on earnings?
Scott Sutton
Yes. No, what's embedded is still that demand stays fairly muted, suspended for the better part of the first half of the year and then recovers. Specifically in epoxy by trade flows actually reversed out of China. But even when China recovers, still the amount of imports going into China is likely to be less than it was before because there have been some structural capacity adds there. And what this has taught us knowing that we really didn't expect sort of the worst conditions in 15 years. But what it has taught us here is that we certainly have more trough minimization footprint work to do there. So we're working on that.
Unidentified Analyst
This is [Matt Sharansky] on for John. Scott, while Epoxy has been down or operating at lower rates, have you made any structural changes such as operational or with your customer base? So when demand finally returns, Epoxy will look different than it has previously?
Scott Sutton
Yes. The answer is yes, but completely in process now. When I said we're going to do more trough minimization footprint work, that's something that we're analyzing right now. So when demand does return yes, that business is going to look a little different. It's going to be more focused on systems where we've had staying power even through these really sloppy recessionary conditions.
https://seekingalpha.com/article/4573050-olin-corporation-oln-q4-2022-earnings-call-transcript?mailingid=30380368&messageid=2800&serial=30380368.1190
« Previous Post
Next Post »