PFA Fall Meeting Highlights
FOR IMMEDIATE RELEASE
Polyurethane Foam Association Fall Meeting Provides Forum For
Issues Discussion, Technical Advances
Jake Barnhardt Inducted Into The Flexible Polyurethane Foam Hall Of Fame
LOUISVILLE, KY (November 19, 2019)—The Polyurethane Foam
Association (PFA) recently concluded its fall meeting, which
spotlighted key regulatory issues and new technical developments.
PFA's two-day meeting in early November was attended by more than
150 executives from foam manufacturers, chemical suppliers, and other
companies supporting the industry. Attendees saw presentations on
key industry issues including recycling, flammability, and regulatory
developments.
Keynote speaker, Dr. Sharon Kerrick of the University of Louisville
Business School, shared insights on how established companies in
mature industries continue to innovate. She was joined by executives
fromby Yum! Brands and Brown-Forman, both of which are
headquartered in Louisville.
In addition, a Technical Program featured presentations on innovations
and best practices on topics ranging from bismuth catalysts, additives to
minimize compression set, pour line technologies, plant security, and a
recent CertiPUR ® evaluation of VOC emissions from foam in Europe.
Jane Kniss of Evonik won the Herman Stone Technical Excellence
Award, as her technical presentation was voted best by those attending
the Technical Program. "The quality of the technical presentations was
exceptional this year," noted Bill Gollnitz, Past President of PFA and
Moderator for the Technical Program. "Congratulations to Jane for
standing out in a prestigious field."
Copies of the technical proceedings are included in registration fees for all attendees, and will
soon be made available for order at www.pfa.org.)
PFA also recognized three individuals for outstanding accomplishments in the flexible
polyurethane foam industry.  Van Delk of Dow Chemical and Tom Robitaille of Lonza were honored with Lifetime
Achievement Awards, while Jacob "Jake" Barnhardt, Jr., longtime President of NCFI
Polyurethanes, was inducted into the Flexible Polyurethane Foam Hall of Fame.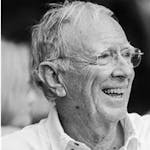 Barnhardt
Barnhardt began his more than 50-year career in the industry in 1964, when he became part of
the management team of the newly-formed North Carolina Foam Industries, now NCFI
Polyurethanes. NCFI perfected the "one shot" flexible foam manufacturing process that is the
industry standard today, and expanded its business to include technologies that found their way
into far-flung applications including the Space Shuttle. Barnhardt was at the first meeting that led
to the creation of PFA, and was a long-time supporter of the organization.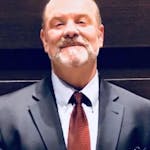 Robitaille
Robitaille's 36-year career in the flexible polyurethane
foam industry included numerous technical achievements, including patents in the application of
lasers and for novel uses of antimicrobial compounds for commercial and industrial use. Many of
his applications can be found in common household items and footwear.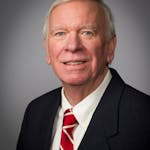 Delk
Delk spent more than 33 years at Dow, working as a Technical Service Manager. He was widely
recognized among Dow customers for his technical expertise among Dow customers, and as a
teacher and a mentor within the company.
"PFA is focused not only on the future, but it also recognizes the contributions of people who
have led the industry to where it is today," said Chip Holton of NCFI Polyurethanes, PFA's
President.
The Polyurethane Foam Association is a trade association founded in 1980 to help educate foam
users, allied industries and other stakeholders. PFA provides facts on environmental, health and
safety issues and technical information on the performance of FPF in consumer and industrial
products. FPF is used as a key comfort component in most upholstered furniture and mattress
products, along with automotive seating, carpet cushion, packaging, and numerous other
applications.
www.pfa.org
« Previous Post
Next Post »