Shortages and Surfers
August 31, 2021
Surfers, Swimmers, Boaters Run Into Summer-Disrupting Fiberglass Shortage
By Brett Haensel August 30, 2021, 11:25 AM EDT
Shortage of fiberglass affects outdoor recreation industry
Producers, consumers face longer wait times, steeper prices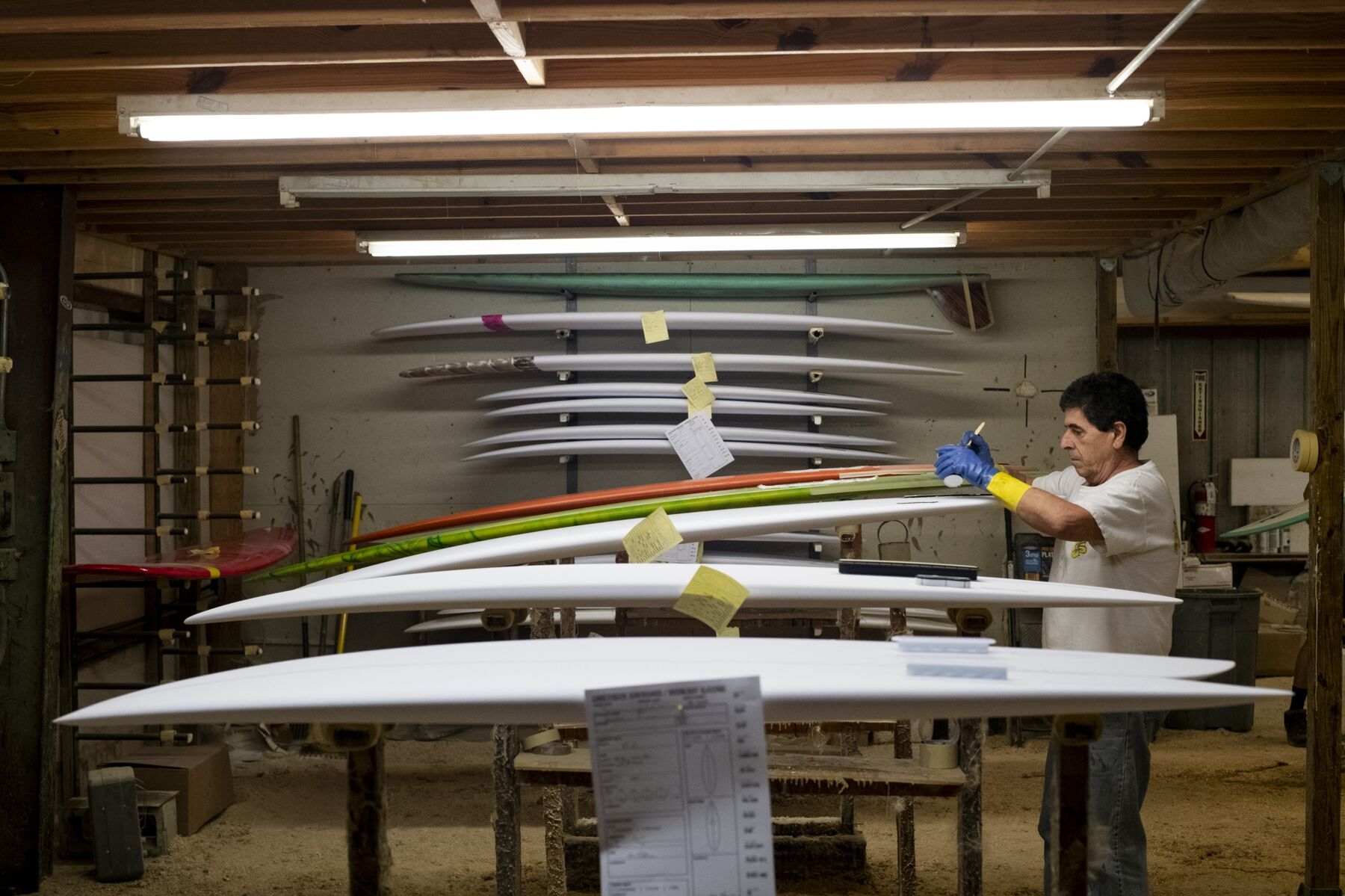 Swimming-pool construction has slowed to a crawl. Surfboard manufacturers are disappointing customers who dream of hanging 10. Waiting lists for new boats stretch on for months. There's a common culprit: fiberglass.
The glittery, lightweight material goes into so many common outdoor products that it's hard to imagine summertime without it. The supply-chain snarls show how broader forces in international trade, supply and demand have rippled through industries in the past year, leading to higher prices and slowing commerce.
Fiberglass is made by extruding glass into strands measured in microns that are then combined and woven in various ways. Some pool manufacturers use fiberglass exclusively. Most surfboards include a foam core wrapped in fiberglass and resin, and the hulls of most modern boats also are built with those composite materials. It's used in car parts and recreational vehicles, among other things.
But manufacturing has been hobbled by a shortage of fiberglass cloth and liquid vinyl ester resin, which have gotten scarce and expensive. Some retailers are turning away paying customers, many of whom turned to outdoor recreation to cope with the pandemic.
"It's very, very painful to have to tell people that they can't run their businesses because you can't give them raw materials, nor can you refer them to anybody else that can," said Kent Wooldridge, president of the United Marine Manufacturers Association, a group that assists independent boat and pool builders. If anyone has raw materials, he said, "they charge outlandish amounts."
With so many industries hungry for composites, suppliers have been overwhelmed. New tariffs and damage to resin-producing chemical plants caused by winter storms in Texas were "catastrophes," said Duke Aipa, president of board manufacturer Aipa Surf Co.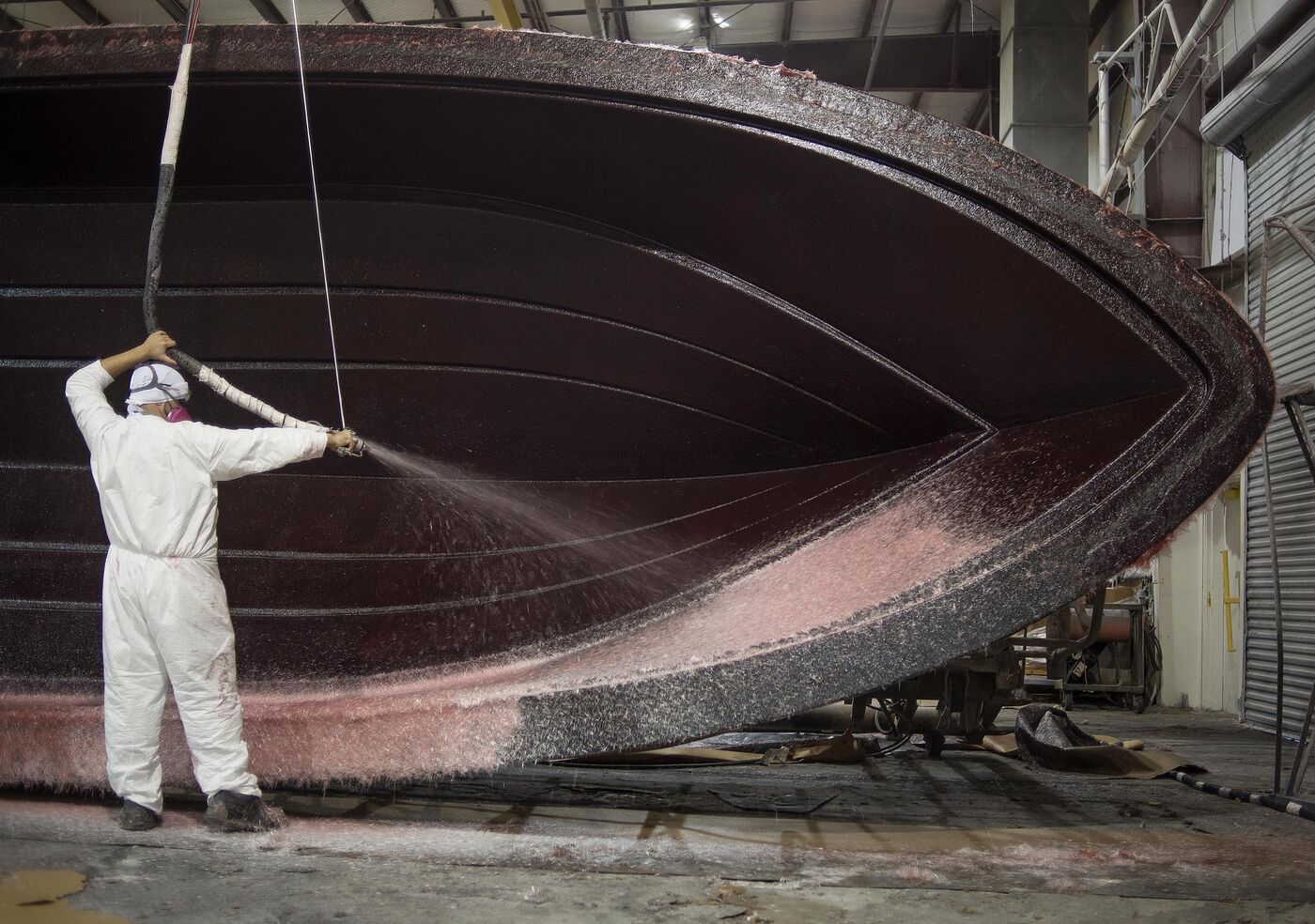 Trade Tit-For-Tat
The U.S. produces just a fraction of the world's fiberglass cloth and has grown reliant on cheap supplies from China. But the trade was snagged by the Trump administration's hard line trade policy. In 2018, the U.S. imposed a 25% tariff on imported fiberglass cloth and resin.
In response, Chinese manufacturers diverted supply to their domestic market and increased export prices. The nation already had begun to prioritize materials for strategic use such as electricity-generating windmills — which require fiberglass for turbine blades.
The pandemic last year further exacerbated supply-chain challenges when Chinese fiberglass plants were shut down and global demand took off for recreational products.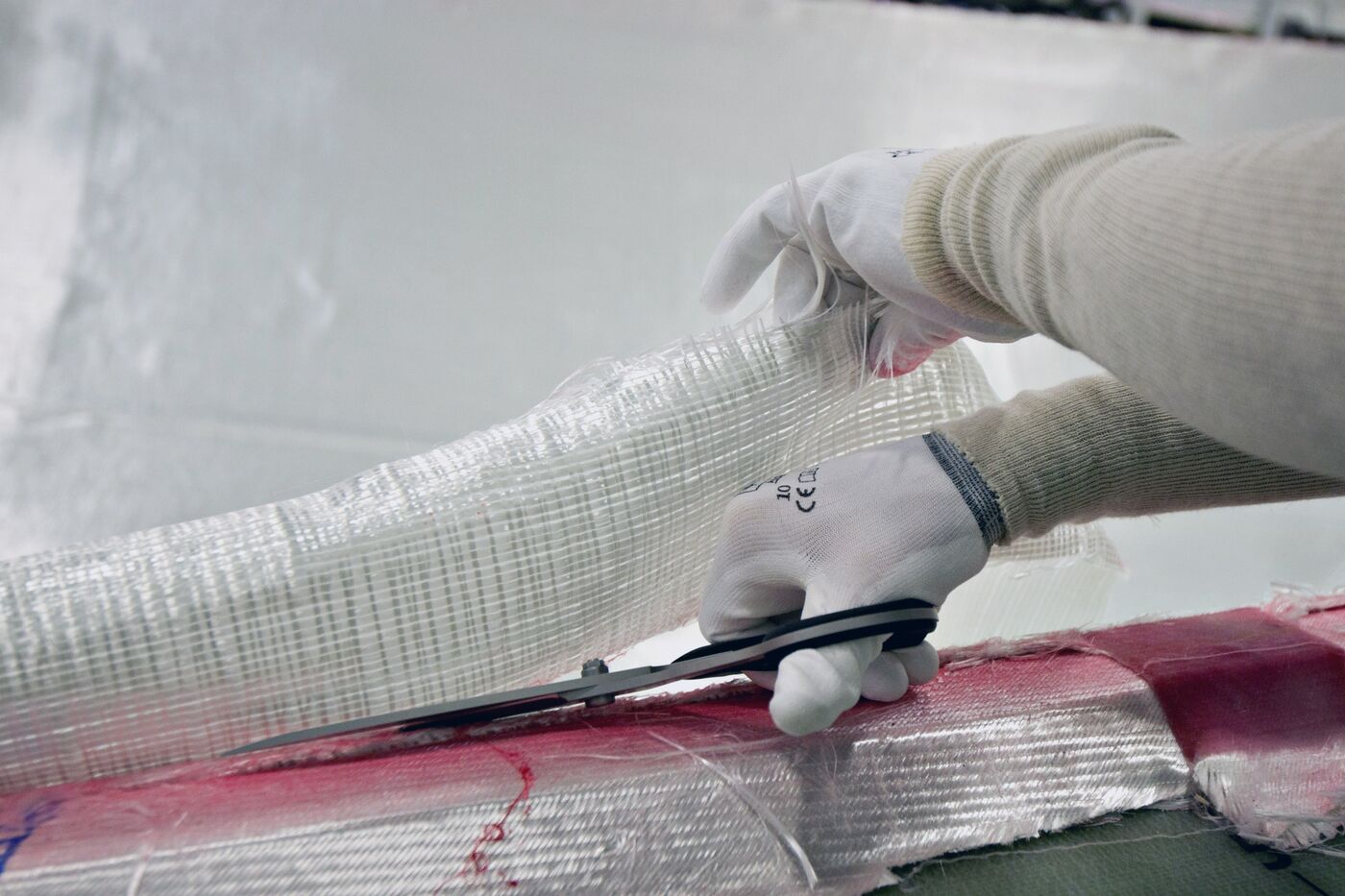 "We have this domino effect of a trade situation, a pandemic, high demand in the U.S., high demand in China and the Chinese redirecting glass fiber supply into China and increasing the cost of glass fiber in the U.S.," said Jeff Sloan, editor of CompositesWorld, which covers the industry. "It's probably going to be the fall or even into early winter before some of this starts to iron out."
The already difficult situation was worsened by severe weather that struck at the heart of US. petrochemical production.
Force of Nature
A winter storm this year brought subfreezing temperatures to Texas, overwhelming much of its electricity infrastructure and shutting down key chemical manufacturing plants in the Houston area. The storm forced two of the country's largest epoxy producers — Olin Corp. and Hexion Inc. — to turn off the lights at their Gulf Coast facilities.
That made resin nearly nonexistent. Even now, about six months removed from the freeze, businesses are having difficulty finding the stuff.
"We get in a truckload of resin and it's all sold out immediately. It's all pre-sold before we even receive it," said Wooldridge, the association leader. "Then, we're completely out until we get the next container. It's been that way for months."
Consider the cost of other raw materials, labor, and shipping containers — the price of which has risen to upward of $20,000 from about $2,000 — and it's clear why many recreational-product distributors and retailers can't restock inventory.
Florida pool builder Kirk Sullivan has had to deliver a difficult message to customers looking for a summer splash. The owner of San Juan Pools recently refunded the deposits of some 250 orders and had to tell other prospective buyers his company is backlogged through next year.
"I'm at the feeding trough of a lot of other industries" that also use resin, said Sullivan, who estimates he's lost $22 million in business from short supplies.
Holding Pattern
Sullivan said this summer suppliers allotted him only 70% of the volume he received during the winter off-season. With resin availability also limited, his business hasn't been able to take new orders. But he's kept all his employees on the payroll to be ready for whenever materials start appearing again at normal prices and volumes.
Whereas once it took as little as six weeks to receive a Surf Hardware International board, now it can take six months, according to regional manager Todd Prestage.
Manufacturers have tried to get creative by, for example, importing more materials from Southeast Asian countries not affected by higher tariffs. But there are few quick workarounds, so consumers are paying more.
Aipa said surfboards that used to cost $750 are now going for around $1,000 — a price supported by loyalty to a brand that dates to 1970. Companies with shorter track records and lesser known brands might not be able to command those premiums.
"I feel bad for those who don't have bigger brand names, because these price increases are really going to affect their livelihoods," Aipa said. "We're just fortunate to be in the position we're in right now."
https://www.bloomberg.com/news/articles/2021-08-30/surfers-swimmers-boaters-run-into-summer-disrupting-shortage