Slowing Mattress Sales in September
October 11, 2022
Tempur Sealy, mattress stocks tumble on soft sales survey
Oct. 11, 2022 11:09 AM ETTempur Sealy International, Inc. (TPX), SNBR, PRPLBy: Kevin P. Curran, SA News Editor1 Comment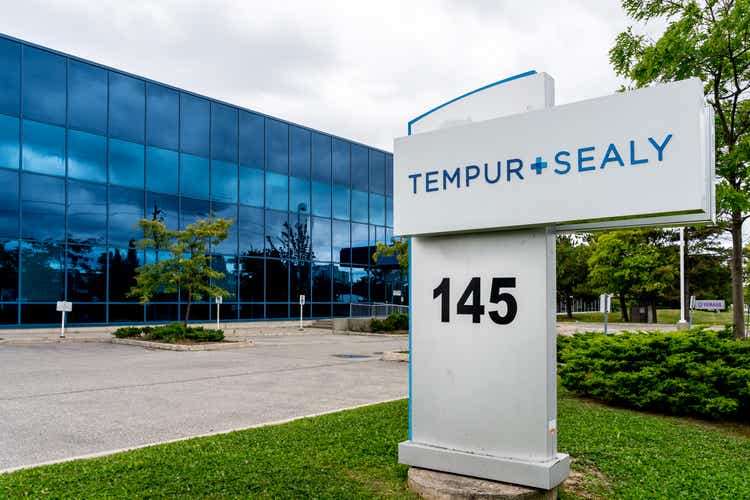 Mattress manufacturers Tempur Sealy International (NYSE:TPX), Sleep Number (NASDAQ:SNBR), Purple Innovation (NASDAQ:PRPL) slid on Tuesday after Piper Sandler signaled slowing September sales.
Equity analyst Peter Keith pointed to a survey conducted by his firm that reflected a 5% decline in sales amongst the group from 2021. The drop comes only about a month after sales rose sharply surrounding the Labor Day holiday.
"While this was an improvement from prior months (on a mean basis), it suggests a notable drop-off for the 2nd half of September following Labor Day weekend," Keith told clients.
Shares of Tempur Sealy International (TPX) fell 4.12% and Sleep Number (SNBR) slid 3.68%. Purple Innovation (PRPL), by contrast, see-sawed between positive and negative territory.
Elsewhere, Leggett & Platt shares plummeted after the company cut its guidance.
https://seekingalpha.com/news/3890386-tempur-sealy-mattress-stocks-tumble-on-soft-sales-survey?mailingid=29337067&messageid=2900&serial=29337067.132#scroll_comments