Stockmeier Expansion in Germany
STOCKMEIER Urethanes expands location in Lemgo-Lieme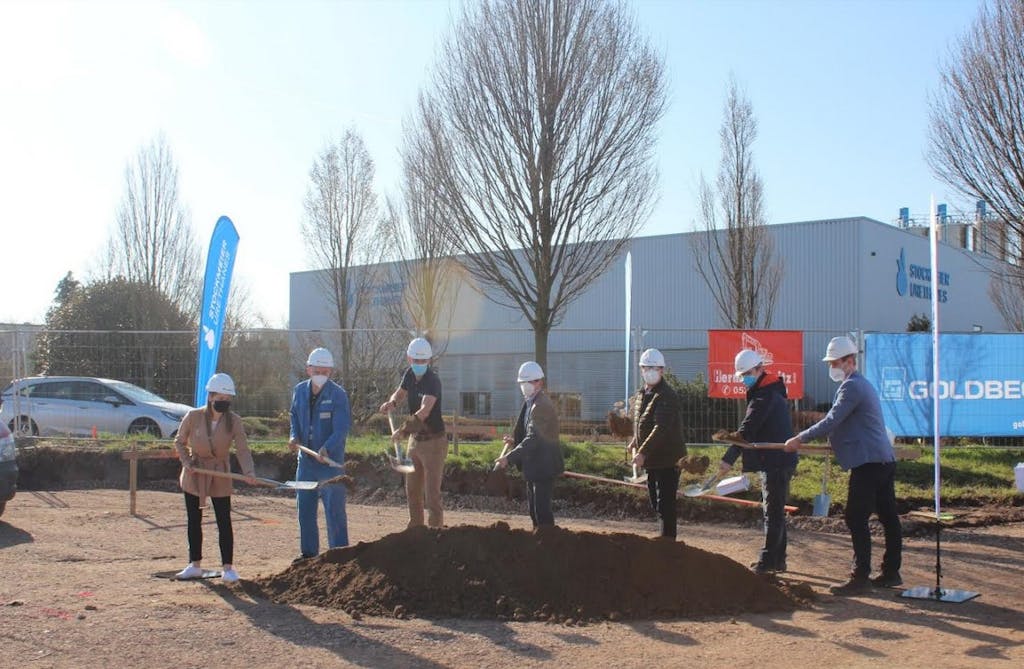 STOCKMEIER Urethanes is investing in a new 1,400 square meter administration and development building in the Lemgo district of Lieme. The partner for the structural implementation is the Bielefeld construction and real estate company, GOLDBECK. Today, the client and general contractor celebrated the symbolic ground-breaking ceremony in the industrial area "Im Hengstfeld" – due to the current situation – in a small circle of people. Nevertheless, the joy about the start of construction is great on all sides.
As a member of the STOCKMEIER Group, STOCKMEIER Urethanes has been developing and producing polyurethane systems for industrial as well as sports and leisure applications since 1991.
In order to accommodate the growth of the company, a move from Bielefeld to Lemgo already took place in 2010. To perfectly match the company's 30th anniversary, STOCKMEIER Urethanes is now celebrating another milestone in the company's history.
"We have outgrown our current space – that's a problem you like to have in this day and age," says operations manager Timo Laucks. "When completed, the new building will house the administration and research and development departments."
"In the new laboratory space, we want to advance our research and development in the areas of future-oriented innovations and product developments for e-mobility, among other things. As a regional employer, the topic of sustainability on the one hand and responsibility for our environment on the other play an important role. The trend towards alternative drives has increased significantly – also among our employees. That's why we decided to provide charging stations for e-bikes as well as for electric and hybrid cars," says Timo Laucks.
The administration and development building is only the starting point for extensive investments at the Lemgo site. In a second construction phase, a new warehouse and dispatch center will be built at "Im Hengstfeld 8".
STOCKMEIER Urethanes has engaged a major player in the East Westphalian industry for the construction of the administration and development building: The Bielefeld construction and real estate company GOLDBECK, which is currently also building the Astrid Lindgren School and the vocational training center in Lemgo. Timo Laucks: "We are pleased to have GOLDBECK at our side, an experienced general contractor with whom we share our East Westphalian home and family business values. The company has translated our special requirements into a building concept that makes optimal use of the property capacities."
The move-in is planned for December 2021. "The new building is representative of the great work of all colleagues who have contributed to our positive company development with their dedication over the past 30 years. I am already looking forward to welcoming them to the new premises at the end of the year – hopefully then with a somewhat larger opening ceremony," Timo Laucks proudly summarizes.
« Previous Post
Next Post »