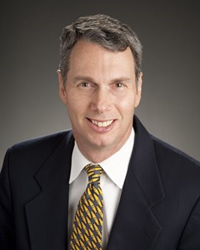 Tacoma, Wash. (PRWEB)June 20, 2017
High-performance rigid and flexible polyurethane foam manufacturer, General Plastics Manufacturing Company, is pleased to announce the appointment of Dave Watt as Business Development and Sales Manager.
Dave Watt has extensive experience in the aerospace and defense market where he started his career as an aerospace structural engineer spanning 10 years. He shifted to business development, and over the next 22 years, focused on sales growth for aerospace and defense companies and maximized opportunities for their adjacent markets.
At General Plastics, his objective is to enable the sales group to focus on new business opportunities with existing customers and new prospects, to offer transformative solutions to external customers and determine adjacent market channels to leverage.
"Dave joining our team is an exciting time for General Plastics as we focus on diversification and developing new business opportunities, even as we continue to satisfy the evolving needs of the markets we currently serve." comments Mitch Johnson, Ph.D., General Plastics President and CEO. He adds that Watt's experience working with companies whose customers are in highly regulated markets, require high-end engineering and put a premium on quality and reliability, furthers General Plastics' goal of being the preferred solutions provider in these types of markets.
Prior to joining General Plastics, Watt worked with Boeing as a structural designer and stress analyst on the aircraft's primary structure. He established a strong track record in business development with various composite materials and aerospace and defense companies such as Honeywell, General Dynamics and Solvay. He has a Bachelor of Science degree in Aerospace Engineering from University of Michigan.
http://www.prweb.com/releases/2017/06/prweb14439594.htm