Adient Profile
Adient restructures for 2020 breakeven
'We've been pretty upfront about what needs to be done,' a stoic DelGrosso said from his corner office in suburban Detroit in November, shortly after sharing some bad news with his headquarters staff. 'I thanked them for taking the burden on.'
'The burden' is what DelGrosso has declared as a back-to-Basics' drive. He believes Adient — the world's biggest seat supplier, with 2018 revenue of $17.4 bn — has been distracted by costly ideas not core to its business. He intends to scale back from those distractions and focus on what made Adient powerful: car seats.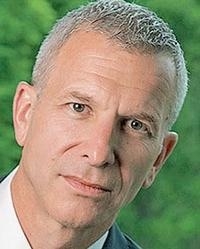 'With so much uncertainty, I decided to take decisive action,' DelGrosso said. 'I think people get it. They probably don't like it, but it was the right thing to do. We're continuing on the path we're on.'
CEO Doug DelGrosso said Adient is allowing questionable operations to expire.
Read more here:  https://www.utech-polyurethane.com/news/adient-restructures-2020-breakeven?utm_source=utech-north-america&utm_medium=email&utm_campaign=20191231&utm_content=idio-headline1
« Previous Post
Next Post »