Chinese Spandex Review of 2022
January 13, 2023
2022 big events of spandex industry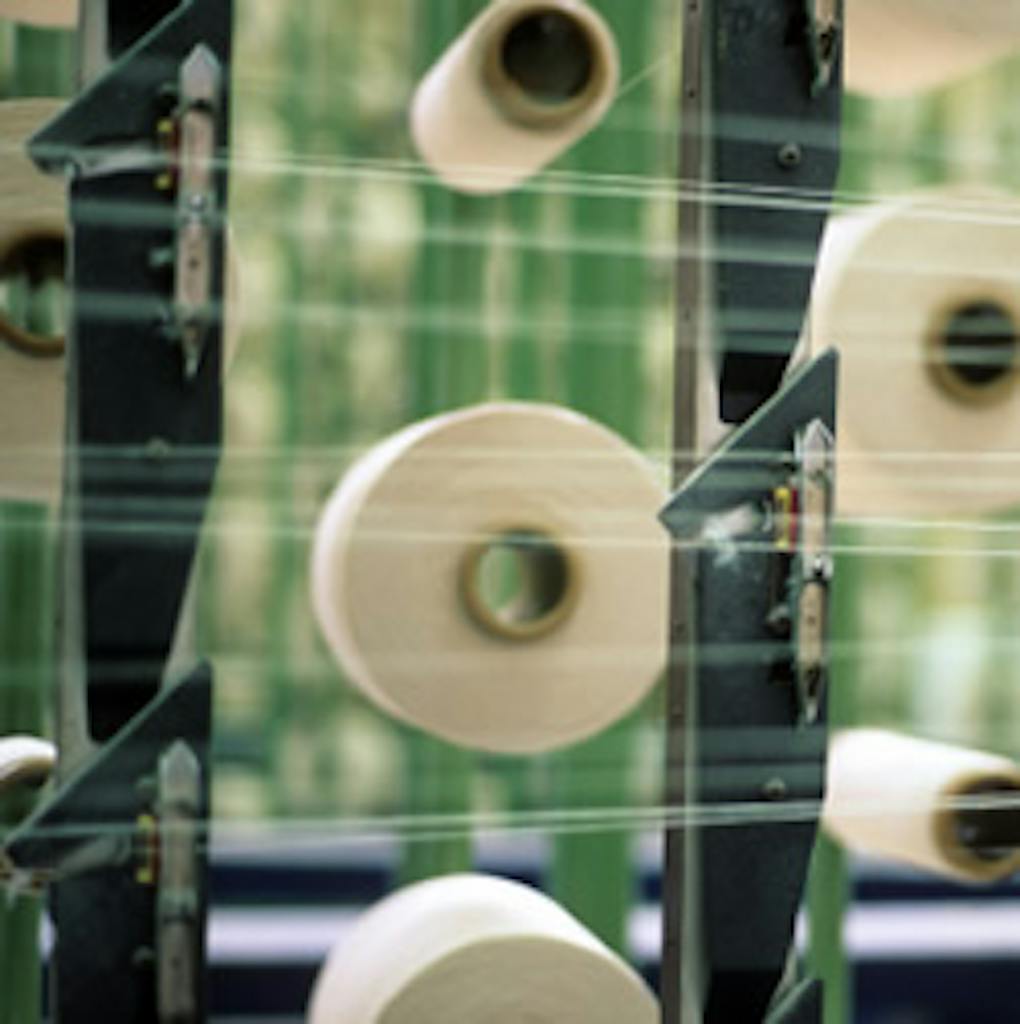 Text size
Macro environment was complex and changeable in 2022. Global economy decreased due to the raise of interest rate in US, energy price soared amid the Russia-Ukraine conflict and market liquidity weakened because of the repeat spread of COVID-19 pandemic in local China. Global economy faced high inflation and low growth rate, in stagnation stage. Spandex market was greatly affected by the macro environment in 2022. Demand for spandex was apparently insufficient. The weakness was transferred to upstream market from the downstream sector. Spandex market saw obviously worse price, operating rate, inventory and profit in 2022.Macro policies

1. Implementation of tax rate on spandex value chain in RCEP AgreementThe Regional Comprehensive Economic Partnership Agreement (RCEP) entered into force on January 1, 2022, mainly involving six ASEAN members, including Brunei, Cambodia, Laos, Singapore, Thailand and Vietnam, and four non-ASEAN members, including China, Japan, New Zealand and Australia.With the help of RCEP reciprocal tariffs, the growth rate of textile exports to Europe and the United States was greater than that to Europe and the United States. From January to October 2022, ASEAN accounted for 16.97% of China's textile and apparel exports, surpassing the United States to become China's largest export market, with an increase of 20.9 percent over the same period of last year; the United States took up 16.85%, with a decrease of 1.58 percent on annual basis; and the European Union accounted for 14.7%, with an increase of 4.73 percent year on year. 2023 is the second year of the entry into force of the RCEP, and trade terms and tariff dividends on exports to ASEAN will be further released.

2. Ministry of Industry and Information Technology and National Development and Reform Commission issued relevant guidance on chemical fiber and textileThe Ministry of Industry and Information Technology and the National Development and Reform Commission issued the guidance on the High-quality Development of the Chemical Fiber Industry on April 21, 2022 proposing that by 2025, the industrial added value of chemical fiber enterprises above scale will grow at an average annual rate of 5%. The proportion of chemical fiber output in the world will be basically stable.

Upstream feedstock market

1. Capacity expansion

1) Shaanxi Shanhua's BDO second phase alkynation efficiency improvement project starts operation successfully

The second phase of the alkynation efficiency improvement project from Shaanxi Shanhua was successfully started up at one time in November, 2022, completed the activation of the catalyst, and produced qualified 1,4 butynediol. The second phase of BDO alkynation efficiency improvement project is a key project for Shaanxi Shanhua to improve both BDO production capacity and efficiency.

2)Inner Mongolia Dongjing commenced 280KTA BDO plant

On November 24, 2022, after more than a year of intensive construction, Inner Mongolia Dongjing Biological Environmental Protection Technology Co., Ltd., located in Wuda Industrial Park of Wuhai, has successfully started up its 1,4-butanediol (BDO) plant with an annual output of 280000 ton. After a day of debugging, the purity has reached 99.91%, which indicated that Dongyuan Technology has become the world's largest integrated production base of BDO with an annual BDO capacity at 380kt.

3) Wanhua Chemical's MDI unit started production successfully in Fujian

Wanhua Chemical Group Holding Company Wanhua Chemical (Fujian) Isocyanate Co., Ltd.'s 400kt/year MDI unit has successfully started operation on Dec 22, 2022, with qualified products available. This project will further optimize company's MDI industrial layout and improve global industrial competitiveness.

2. New National Standard (2022 Version) for the PTMEG implemented

The 2022 version of PTMEG new national standard, led by Sichuan Tianhua Fubon Chemical Co., Ltd., and jointly drafted by Chongqing Jianfeng New Materials Co., Ltd. Chiyuan Chemical Branch, Shaanxi Shanhua Coal Chemical Group Co., Ltd., CPP (Panjin) Co., Ltd., Dairen Chemical (Jiangsu) Co., Ltd., Xinjiang Blue Ridge Tunhe Energy Co., Ltd., Zhonglan Chengguang Chengdu testing Technology Co., Ltd. and CGN Juner (Zhejiang) New Materials Co., Ltd. has been issued and implemented from November, 2022.Spandex sector

1. Spandex capacity exceeded 1 million tons for the first time

By the end of 2022, the capacity of spandex exceeded 1 million tons to be 1.0965 million tons/year in Chinese mainland, up by 12.9% or 125kt/year on the year. Three companies had new capacity in the first half of 2022, namely Hyosung Ningxia, Huafon Chongqing and Xinxiang Chemical Fiber, with total new capacity at 90kt/year. Four companies had new capacity in the second half of year, namely Tayho Ningxia, Zhuji Huahai, Xinxiang Chemical Fiber and Zhuji Qingrong, with total new capacity at 60kt/year. 25kt/year of capacity was eliminated at the end of 2022. The total increment of capacity was at 35kt/year combined with the new expansion and eliminated capacity in the second half of 2022.Spandex market saw extreme operation in 2022. New capacity expansion was big. However, some export orders flew to Southeast Asia and South Asia in the second and third quarter. Domestic and export demand was soft in the fourth quarter impacted by the spread of pandemic and the high inflation outside China. Demand for spandex saw a rare negative growth. The operating rate of spandex plants averaged at 76.4% in 2022, down by 18.2 percentage points on the year, with the highest and lowest level at 94% in mid-Mar and 55% in mid-Aug.

2. Huafon Group completed the M&A of bio-based business under DuPont

On June 1, 2022, Beijing time, Huafon Group formally completed the delivery of the related business and technology of bio-based products spun off by DuPont of the United States. This is by far the largest overseas M&A transaction of Huafon Group.

3. Bangtai's bio-based melt-spun spandex successfully passed the USDA Bio-based Product Certification

On Jun 1, in order to realize the recycling of resources and build a sustainable future, Bangtai has a foothold in the field of new materials and plays a green role under the strategic goal of "Dual Carbon". Bangtai's technical team has successfully developed bio-based melt spinning spandex products and successfully passed the U.S. Department of Agriculture (USDA) Bio-based Product Certification!

4. Hyosung's biological spandex certified by SGS

On Jul 26, Hyosung is the world's largest spandex manufacturer and the first global developer to commercialize biological spandex. Hyosung creora® bio-spandex has been certified by Standard Global Services (SGS) as an eco-product, ensuring that the product is made of plant materials and produced in a harmless and environmentally friendly environment. SGS is a leading inspection, accreditation, testing and certification organization and a globally recognized benchmark for quality and integrity.

5. The spread of pandemic affected the operation of some textile and apparel markets

The COVID-19 pandemic had an obvious impact on the business of textiles and apparels in 2022. Some professional textile and apparel markets in Shanghai, Guangzhou, Hangzhou, Shenyang, Haicheng, Shaoxing, Xinjiang, Zhuzhou and Nantong were closed for a long time.

6. Textile companies went abroad to snatch orders

At the end of the 2022, after China's epidemic prevention and control measures were optimized, textile enterprises either set out on their own or joined the "order-grabbing regiment" organized by the government to get new orders and talk about new investment abroad so as to quickly expand market.
http://www.ccfgroup.com/newscenter/newsview.php?Class_ID=D00000&Info_ID=2023011330026