Cornelius Plant to Close
May 1, 2023
Longtime Charlotte-area manufacturer FXI to close Cornelius facility, laying off nearly 60 workers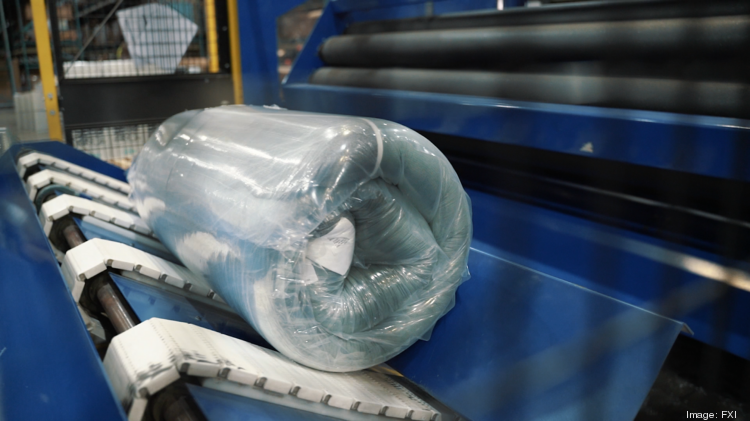 By Jenna Martin – Managing Editor, Digital , Charlotte Business Journal
Apr 28, 2023
Listen to this article 3 min
A longtime manufacturer in the Charlotte area is laying off dozens of workers this summer as it plans to close its facility in Cornelius.
Pennsylvania-based FXI says in a Worker Adjustment and Retraining Notification that it will close its plant at 18801 Old Statesville Road by June 20. As a result, about 59 workers will lose their jobs.
The layoffs will begin on a rolling basis on May 22, writes Courtney Damon, chief human resources officer for FXI, in the WARN letter. The closure is expected to be permanent.
The N.C. Department of Commerce received notice on April 24.
FXI manufactures low-density polyurethane foam used in mattresses, furniture and vehicles. It designs, produces and delivers products such as mattresses, toppers and pillows, according to its website.
The company's 331,400-square-foot building in Cornelius sits on a 48-acre site at Old Statesville and Bailey roads, according to Mecklenburg County real estate records.
A fire broke out at the plant last year, but no injuries were reported, according to Cornelius Today.
A message sent yesterday to Damon seeking more information about the closure was not immediately returned.
FXI has one other North Carolina facility, in High Point, according to its website. The company says it has 34 facilities in the U.S. and Mexico. Twenty-eight locations are listed on its site, excluding the Cornelius plant.
FXI's history in the Charlotte area
FXI, previously named Foamex International Inc., has operated in Cornelius since at least 2001, according to CBJ archives. Foamex also once had a felt-manufacturing plant in Newton.
The company rebranded to FXI Foamex Innovations in July 2009 after its acquisition by MatlinPatterson Global Opportunities Partners III and Black Diamond Capital Management, CBJ previously reported.
That same month, Foamex LP sold the Cornelius property to Foamex Innovations for about $4 million, according to county real estate records. Foamex originally purchased the site for about $5.76 million in 1990.
In February 2020, FXI merged with New Jersey-based Innocor, which made similar products. As part of that $850 million merger deal, the companies agreed to sell three production facilities in Washington state, Indiana and Mississippi. That left the combined company with 34 manufacturing and distribution facilities across North America and about 4,150 employees.
Both firms were private-equity owned. FXI's parent company, One Rock Capital Partners, acquired Innocor from Bain Capital. Bain Capital retained a smaller stake in the combined company, CBJ sister publication Philadelphia Business Journal reported at the time.
https://www.bizjournals.com/charlotte/news/2023/04/28/fxi-foamex-manufacturing-cornelius-layoffs-jobs.html