Olin Discussion
May 1, 2023
Olin Corporation (OLN) Q1 2023 Earnings Call Transcript
Apr. 28, 2023 12:42 PM ETOlin Corporation (OLN)2 Comments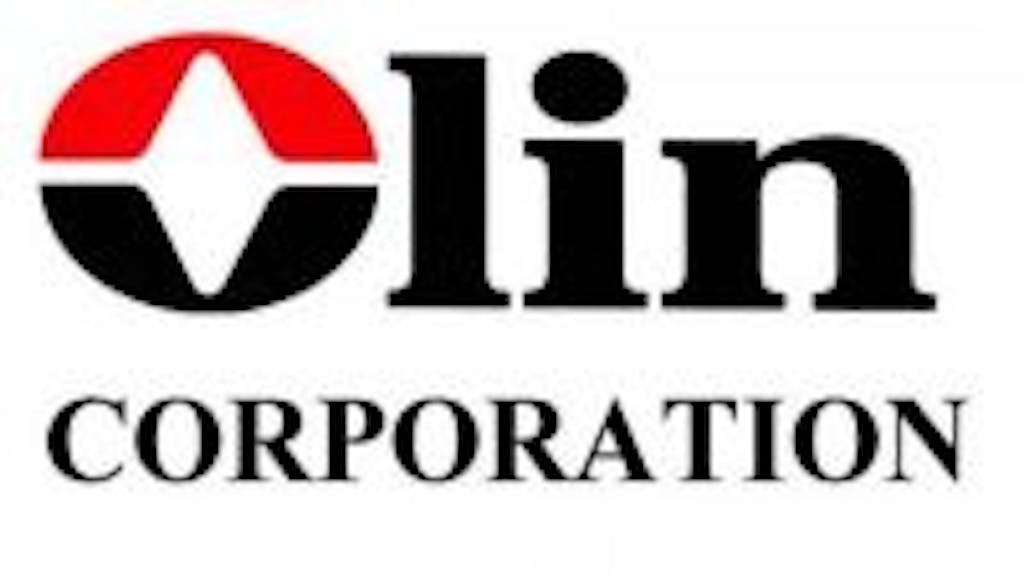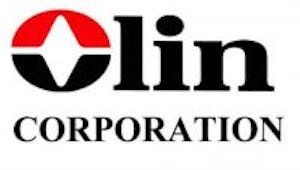 136.48K Followers
Q1: 2023-04-27 Earnings Summary
EPS of $1.52 beats by $0.22 | Revenue of $1.84B (-25.07% Y/Y) misses by $204.49M
Olin Corporation (NYSE:OLN) Q1 2023 Results Conference Call April 28, 2023 9:00 AM ET
Company Participants
Steve Keenan – Director, IR
Scott Sutton – CEO
Todd Slater – CFO
Scott Sutton
All right. Thank you, Steve, and good morning, everybody. The Olin team is deeply engaged in doing what we said we would do, which is to establish a new 12-month trough EBITDA level that is significantly higher than previous peaks and additionally supports a higher equity valuation. We are halfway through that demonstration after back-to-back quarters where our EBITDA delivery was $442 million in the fourth quarter and $434 million in the first quarter.
Market conditions are quite poor, and the forward outlook of those conditions is for more of the same. But Olin is busy adjusting our market participation across the ECU to support product values fixing our prior shortfall of not recession-proofing the Epoxy business while simultaneously growing Epoxy systems and correcting commercial ammunition channel loads and landing new military business in Winchester.
Referring to Slide number 5 in our earnings presentation. The initial evolution of Olin to a higher level value state is also about halfway along. Leadership behavior in all three of our businesses through this recessionary environment will lead to more value growth opportunities that, in turn, deliver more firepower for share repurchases. We are currently on a run rate to repurchase 10% of the Company's outstanding equity this year after repurchasing 16% in 2022.
Kevin McCarthy
Scott, you've taken a number of actions toward restructuring your Epoxy business. Can you talk through what you've done already and what lies ahead? I think there was a reference in your materials to some additional restructuring actions. It wasn't clear as to whether that was in addition to what you communicated several weeks ago or just additional implementations against that existing communication?
Scott Sutton
Yes. Sure. Thanks a lot. So we have taken some recent actions to really recession-proof the Epoxy business. And so in March, we announced that the Terneuzen and Cumene plant and our solid epoxy resins facilities in Korea and Brazil are to be closed. And you see that we took a restructuring charge of almost $60 million in the first quarter to do that. We had additionally also closed one BPA facility in our Stade, Germany plant. And there's more to come. We're going to have additional asset decisions to make. And then we're going to also change the way that we go to market in the Epoxy business as well. So, that's going to happen through the course of this year.
Kevin McCarthy
Okay. And then secondly, perhaps for Todd. Can you speak to the inventory levels on your balance sheet? Optically, it looks like they're up 20% year-over-year. How much of that is underlying escalation of inventory versus other factors. I'm not sure if your Blue Water joint venture establish an affects any of those numbers?
Todd Slater
Kevin thanks for the question on inventory. We normally build inventory and working capital during the first part of the year and liquidate that late in the third and fourth quarter. The inventory levels are higher than that normal seasonal activity this year because of a major turnaround as planned that we built some inventory in advance of that turnaround. You should expect those levels to decline as the year unfolds with a step down you'll see in June.
Unidentified Analyst
So, I wanted to follow up on Kevin's question earlier, Scott. Have you settled on maybe a more permanent vision for what the optimal footprint looks like for the Epoxy business, particularly with regards to an appropriate level of vertical integration?
Scott Sutton
Yes. Yes, I mean, thanks for the question. And look, I mean, as we go through this restructuring, right, we're going to get to a footprint and a business presence that removes some element of the duplication that we have two of every single kind of assets all across that vertically integrated change. And we may or may not need all of those to have full capability. But what I'll say, when we get through this Epoxy is still going to be the absolute global leader in that world. And it's still going to be the absolute most vertically integrated business in that world as well.
Epoxy has certainly been challenge. If you go a little bit backwards in time, whenever Asia volumes became available, customers bought away. And then when those Asian volumes weren't available because of instability or demand in Asia, they came back to Olin for security of supply. More recently, we probably overpriced a bit for a bit too long. So, now we're just moving to a point where we're going to partner with Epoxy customers for a bit longer run, and there's going to be a lot more cooperation in that forward world with Epoxy customers, especially as our business pivots more to value from systems, so you need to have a longer-term profile mix with customers.
Mike Leithead
First on Epoxy. Scott, can you just maybe talk about where the Chinese export pressure currently stands today versus maybe a quarter ago? And just where you think that trends over, say, the next quarter or so?
Scott Sutton
Yes, sure. I mean, look, that export pressure, I'll say, in the second quarter is probably even more than in the first quarter. There's record Epoxy exports coming out of Asia. And those exports out of Asia are being driven by the fact that China has added a lot of capacity. They've got their supply apparatus running hard, yet their demand apparatus has not turned back on.
So that sort of reversal in trade flows out of China has caused the rest of the volume in Asia to come towards Europe and North America. So that's the impact we're seeing, and we see extreme pressure continuing there.
John Roberts
On Slide 9, the ECU PCI declined sequentially from 287 down to 262. But almost all the chlorine caustic products went up sequentially. So, epoxy was big enough and declined enough that it offset all the gains in the other products sequentially.
Scott Sutton
Yes. I mean, John, Epoxy was a big driver of that because per ECU, there was less delivery of contribution profit. So in epoxy, not only do you have price declines, but you have volume declines as well. So you get the impact of volume and price coming through there.
https://seekingalpha.com/article/4597818-olin-corporation-oln-q1-2023-earnings-call-transcript?mailingid=31316745&messageid=2800&serial=31316745.825