Covestro LLC Names Hifri New President
January 19, 2023
Covestro names new president and chairman for US operations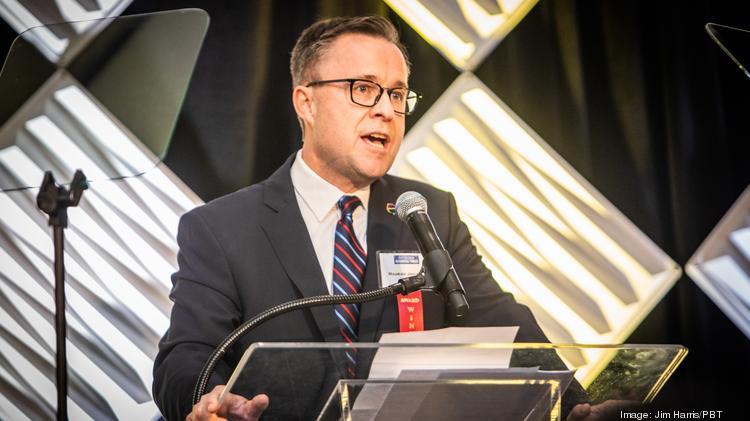 In This Article
By Paul J. Gough – Reporter, Pittsburgh Business Times
Jan 18, 2023
Listen to this article 2 min
Covestro LLC has named Samir Hifri as chairman and president leading the company's U.S. operations and replacing the retiring Haakan Jonsson on July 1.
Covestro, with its U.S. headquarters off the Parkway West, has 2,800 employees in the United States.
Hifri, a graduate of Duquesne University, joined Covestro in 1998 as a commercial trainee at the headquarters in Pittsburgh. He is now SVP and managing director of Covestro Hong Kong and leads the Asia Pacific Supply Chain & Logistics company for the polymers manufacturer. He has worked at 10 sites and six countries for Covestro over the past more than two decades.
"With his passion for people, deep knowledge of Covestro's global business and strong ties to America, Samir is well suited to lead the U.S. organization into the future," said Covestro CFO Thomas Toepfer.
Jonsson joined Covestro in 1992 and became chairman and president in January 2020. He has also integrated the DSM resins and functional materials acquisition into Covestro and started the Covestro Circular Economy Program at the University of Pittsburgh. He is a C-Suite Award winner from the Pittsburgh Business Times in 2022.
"Haakan steered the U.S. organization through one of the most challenging and transformative periods in our history, while continuing to foster a more diverse, inclusive and innovative culture," Toepfer said.
https://www.bizjournals.com/pittsburgh/news/2023/01/18/covestro-announces-executive-leadership-transition.html