Foam Fabrication Rollup Started
September 6, 2022
Tecum stakes foam fabricator in Derry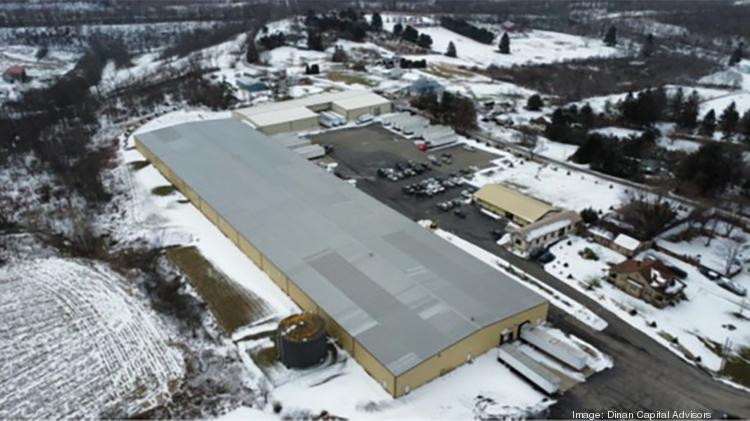 By Patty Tascarella – Senior Reporter, Pittsburgh Business Times Sep 6, 2022
One of Pittsburgh's biggest private equity firms has invested in a 39-year-old firm that fabricates custom foam products for multiple industries.
Tecum Capital of Wexford teamed with Valley Ridge Investment Partners to acquire the former Keystone Foam Corp., based in Derry. Tecum and Valley Ridge partnered with Centerfield Capital Partners and Petra Capital Partners. Financial terms were not disclosed but Tecum said its investment was in the middle of its target range of $8 million to $25 million.
The investors' stake augments the Quinn family, Keystone's founders and senior management team, in pursuing strategic growth opportunities.
Now known as Keystone Foam PA LLC, the company does not disclose sales. It employs 120 and is led by CEO Brian Quinn and COO Gerald "Jeep" Quinn, sons of the founder. The new money is growth capital for expansion to meet customer demand and to increase product offerings. Keystone's customized foam solutions serve industry sectors including medical, packaging and furniture. It uses conventional polyurethane, polyethylene, viscoelastic foams, latex and other components
"The infusion of capital will allow us to continue our family's focus of re-investment into our valued people, our equipment and facilities," Jeep Quinn said in a prepared statement. "With our third generation of Quinn family members entering the business in leadership roles, the investment of capital creates a wonderful opportunity to build upon our heritage here in western Pennsylvania."
There are opportunities for add-ons, Stephen Gurgovits Jr., Tecum managing partner, said.
"But for now, there is a nice organic growth opportunity," he said.
The deal was the seventh platform investment out of Tecum's $305 million SBIC fund and marked its second local deal. In February, Tecum led a syndicate of investors buying Automotive Systems Warehouse LLC, based in Hampton Township, in an eight-figure transaction.
But it also did transactions in the second half of 2021 from its prior fund, investing in JD Palatine LLC in Wexford and in DelGrosso Foods, near Altoona.
"We always prefer deals closer to home, but I believe our successful track record of working directly with family/founder owned businesses is a primary reason we get local opportunities," Gurgovits said.
Tecum expects to finish its first full year of operations for the newest SBIC fund, its third, with close to $100 million invested. SBIC, short for Small Business Investment Company, means the U.S. Small Business Administration is matching the money raised up to the SBA's cap of $175 million. Some 21 banks are investors in the fund.
"We are excited about the excellent start and pace of investment in Fund III so far," Gurgovits said.
Tecum Capital Partners is Pittsburgh's fourth-largest private equity firm according to capital under management, which is $750 million. The $28 million it invested in 2021 in local companies was the highest disclosed amount of any private equity or venture capital firm based in the 10-county Pittsburgh metro, according to The List published by the Business Times on April 22. Separate from the SBIC fund, Tecum is also doing deals with family offices.
Recommended
Tecum's team for the Keystone deal consisted of Matt Harnett, Dave Bonvenuto, Paul Oris and Carter Henderson. Clearfield-based CNB Bank provided senior debt financing. McGuireWoods and Jones Day provided legal services to the investor group and CohnReznick LLP provided accounting, tax, and quality of earnings advice. Dinan Capital Advisors represented Keystone as its exclusive financial advisor and Williams Coulson provided legal counsel.
https://www.bizjournals.com/pittsburgh/news/2022/09/06/tecum-stakes-foam-firm-derry.html