Huntsman Announces Spray Foam Leaders
Huntsman Appoints Two Presidents to Jointly Lead its New, Combined SPF Business
THE WOODLANDS, TX – February 25, 2020 – Huntsman Corporation (NYSE: HUN) recently announced the appointment of two presidents to jointly lead its new, combined spray polyurethanes foam (SPF) business comprising Demilec and Icynene-Lapolla, both leading North American manufacturers and distributors of SPF insulation systems for residential and commercial applications.
The new, combined business will have one leadership team, jointly led by Simon Baker, president of Huntsman's Demilec SPF business, and Doug Kramer, president of Icynene-Lapolla. Geographically, Baker will be responsible for Canada and development of the business in fast growing global markets; Kramer will be responsible for the United States.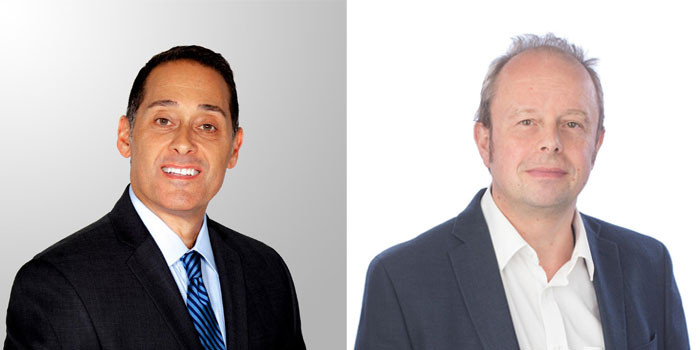 Doug Kramer (left) will be responsible for the U.S. business and Simon Baker (right) will lead the Canada and global markets
Huntsman completed the acquisition of Icynene-Lapolla on February 20, 2020, having acquired Demilec in 2018. The creation of the new, combined SPF business is a demonstration of the company's stated downstream business strategy and establishes Huntsman as the global leader in SPF.
President of Huntsman Polyurethanes Tony Hankins said: "This is an exciting time for our Polyurethanes business as we continue the transformation of our portfolio to provide more differentiated and sustainable solutions to our customers. To bring the two businesses together as one enables Huntsman to provide an unmatched offering of open- and closed-cell insulation products and accelerates the globalization of our SPF platform."
https://www.sprayfoam.com/foam-news/huntsman-appoints-two-presidents-to-jointly-lead-its-new-combined-spf-business/3588
« Previous Post
Next Post »