Mattress Firm Pulls IPO
January 10, 2023
Mattress Firm pulls IPO plans amid recessionary fears
Jan. 10, 2023 4:20 PM ETSteinhoff International Holdings N.V. (STHHF)WMT, AMZN, TPX, SNBR, SSB, W, PRPL, MFRMBy: Val Kennedy, SA News Editor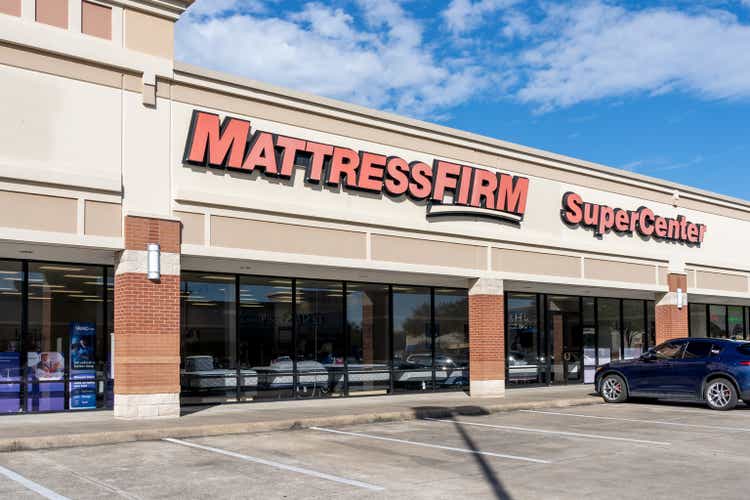 Mattress Firm (MFRM) has pulled plans for an initial public offering as retailers brace for a possible recession later this year.
The mattress retailer first filed for the IPO in January 2022, indicating it was looking to raise $100M, a number that was likely a placeholder and subject to change. Shares were expected to trade on NYSE under the symbol MFRM.
The IPO would have marked a return to the public markets for Mattress Firm, which was taken private by Steinhoff International (OTC:STHHF) in 2016 for $3.8B. The retailer ended up filing for bankruptcy in 2018, but emerged a month later. It shuttered around 700 stores as part of its reorganization.
As of the end of September 2021, Mattress Firm still had 2,353 retail stores, according to its IPO filing. The company also sells mattresses and bedding through its e-commerce sites mattressfirm.com and sleep.com. In addition to reselling brands made by mattress makers such as Tempur Sealy (TPX) and Serta Simmons (SSB), Mattress Firm also sells products under its private labels, Tulo and Sleepy's.
Mattress Firm has been facing increased competition from mattress sellers Casper, Purple (PRPL) and Sleep Number (SNBR), along with online furniture retailers such as Wayfair (W), Amazon (AMZN) and Walmart (WMT). Mattress maker and retailer Casper was taken private by Durational Capital in January of last year.
On Tuesday, Wedbush said that it sees Mattress Firm as an acquisition candidate in the wake of the IPO withdrawal, with Tempur Sealy as a possible bidder.