More Olin History
May 20, 2019
OLIN – 103 YEARS OF SERVING THE INDUSTRY  (1996 Company Presentation)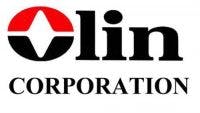 In 1892, Franklin W. Olin founded the Equitable Powder Company, a predecessor of Olin Industries at E. Alton, III., to supply blasting powder to Midwestern coal fields. In 1898, the company expanded into small arms ammunition forming the Western Cartridge Company.
During World War I, Western built a brass mill to supply the great demand for brass for military cartridges. After the war, Western turned to "tailor-made" brass and other copper alloys to absorb excess production capacity.
In 1931, Western purchased Winchester Repeating Arms Co. which was founded in New Haven, CT in 1866. During World War II Western manufactured 15 billion rounds of ammunition and also developed the U.S. carbine and M-I rifle. By the end of the war, Western employed 62,000 people.
In 1944, the various Olin businesses were brought together under the corporate name of Olin Industries and management transferred from Franklin Olin to his sons, John and Spencer.
In 1949, Olin entered the cellophane business and in a related move acquired the properties of Frost Lumber Industries of Louisiana and Arkansas, including 440,000 acres of timberland, in 1951. In addition, Olin acquired Ecusta Paper Corp at Pisgah Forest, NC – a leading producer of cigarette paper and other fine paper products. In 1954, Olin merged with Mathieson Chemical Corp. to form Olin-Mathieson, a 500 million dollar company. Mathieson Chemical Corp. was founded in 1892 as Mathieson Alkali Works of Saltville, VA.
In 1949, Mathieson expanded into industrial and agricultural chemicals when it became a producer of sulfuric acid, fertilizers and pesticides. In 1950, it built a plant at Brandenburg, KY to process natural gas into organic chemicals – the current site of Olin flexible polyols production.
In 1952, Mathieson acquired E. R. Squibb & Sons. Ultimately it was spun off by Olin Corporation in 1968.
The first acquisition of Olin-Mathieson was in 1955 when Blockson Chemical Co. of Joliet, I11., a manufacturer of industrial phosphates, was acquired. It was recently transferred to Albright & Wilson Company.
In 1960, Olin entered the urethanes business manufacturing propylene oxide and polyols at Brandenburg and later TDI at Ashtabula, OH. In 1962, anew plant was built at Charleston, TN for the production of chlorine and caustic soda and HTH. Today Olin is the fourth largest Chlor-Alkali producer in the U.S. and a world leader in pool chemicals production.
In 1971, groundbreaking occured on a new TDI plant in Lake Charles, LA. Today the Lake Charles chemical complex is Olin's largest and our TDI plant there is among the largest in the world. Olin since has exited production of TDI at Ashtabula and Moundsville, WV.
In 1981, Olin sold its sporting arms business but retained the Winchester ammunition business which today is a major Olin business. In 1985, Olin sold its Ecusta Paper and cellophane businesses. In 1984, Olin entered the electronic chemicals business with the acquisition of Philip A. Hunt Chemical. Portions of that business were coupled with Ciba-Geigy's photoresist business in a joint venture forming another of Olin's successful businesses today.
In recent years, Olin has eliminated various chemicals businesses that were not strategic growth businesses for us and has concentrated on growing the core businesses that have become the basis for the growth of the Corporation. This includes globally growing Olin businesses such as urethanes, biocides and pool chemicals.
Through our Total Quality Management program and ISO 9000 approval of all chemical plants, Olin is dedicated to meeting our customer's expectations of product quality, service and safety as we grow into our third century.
Thanks to John Meehan for forwarding this from his files . . .