Mr. Stanley F. Pauley
Press Release: November 23, 2020 Richmond, VA.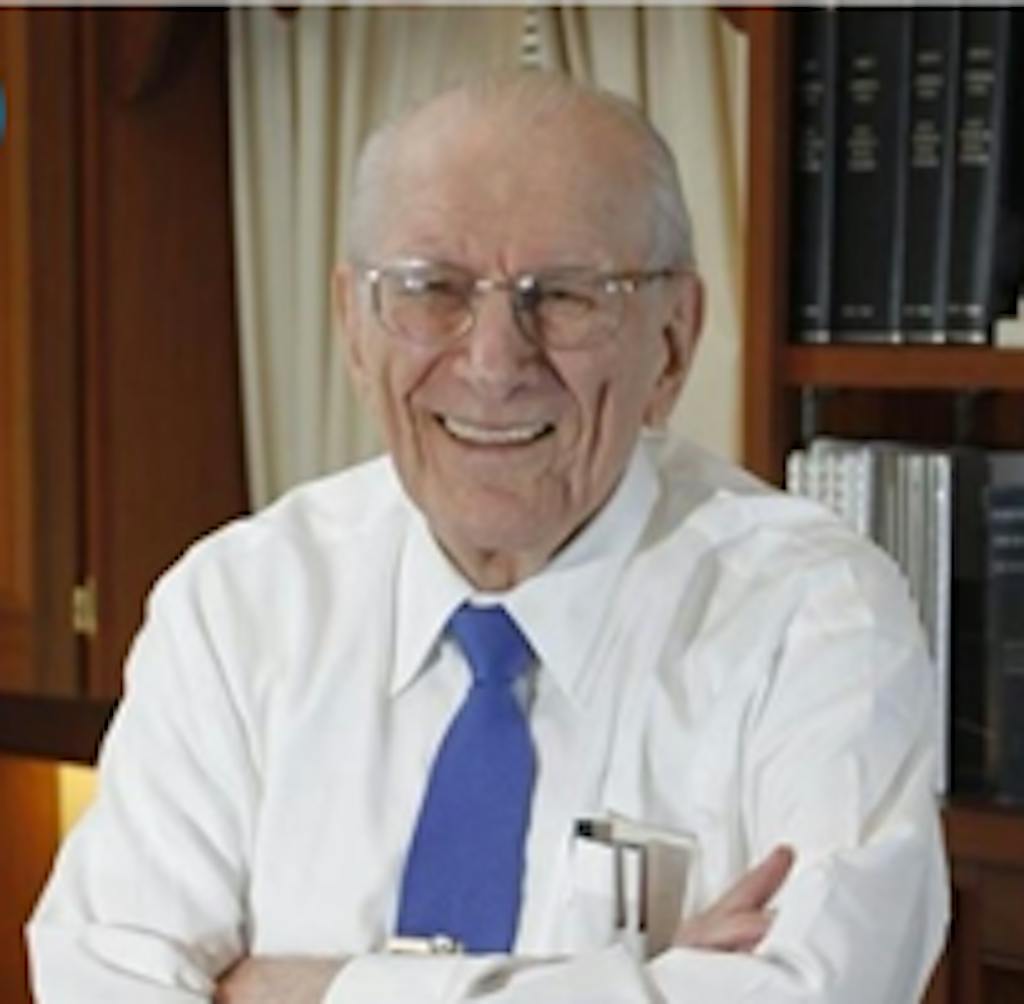 It is with great sadness that Carpenter Co. announces that
Stanley F. Pauley has passed away at the age of 93. Until
several weeks ago, he had remained engaged in the daily
activities of the company he had led for more than 40 years.
"The term visionary is often over used, but in the case of Stan,
it would be a completely accurate description" said Brad Beauchamp President & C.E.O. "He was one of the true giants in our industry who saw polyurethanes grow from its
infancy into the premier material choice for comfort and insulation applications."
Stan was hired by E. Rhodes Carpenter in 1954 and moved from Canada to Richmond, Virginia. At that time, Carpenter was making seating cushions out of latex foam. In the early 1960s, with Mr. Carpenter's blessing, Stan and a small group of executives made the decision to switch to manufacturing urethane foam, which at that time involved making a prepolymer and molding foam. Shortly thereafter, Union Carbide helped Carpenter implement the one-shot process which forms the basis of how most urethane foams are made today. Throughout the ensuing decades, the company embarked on an expansion strategy that initially focused on North America but eventually included acquisitions in Europe. The expansions were largely directed by Mr. Pauley. In addition to increasing the flexible urethane foam production footprint, in 1970 Carpenter Co. broke with convention and opened a greenfield site for the production of polyether polyols. Upon the death of Mr. Carpenter in the early 1980's, Stan became Chairman & CEO and the majority shareholder. The company continues to be owned by the Pauley family.

Today Carpenter is one of the largest manufacturers of flexible foam in the world and is one of the largest producers of polyether polyols in North America, which not only supplies Carpenter but is a major raw material supplier to other segments of the urethane industry. Carpenter has 17 foam pouring plants as well as 25 other locations and over 4,200 employees.
It is also a leader in rebonded foam for carpet underlay as well as Chemical Systems, Tire Fill, Polyester Fiber and Expanded Polystyrene. In addition to his numerous industry recognitions, he supported a variety of educational and philanthropic institutions including the VCU Health Pauley Heart Center, the VCU School of Engineering, Hampden-Sydney College, the University of Manitoba and the Virginia Museum of Fine Arts.

"It was his vision that Carpenter Co. should remain an independent privately held company because that was the best way to ensure clear decision making and strategic focus. He believed in investing in equipment and training. With his passing, it will fall upon the rest of us to ensure
that the company remains true to that vision. We are fortunate that he had the foresight to structure the company in a way that will help keep that a reality."
« Previous Post
Next Post »