Robin Grieve
Sad news . . .

Grieve, Robin Robin Leslie Grieve passed away Monday October 29, 2018 at the age of 80. He was born in Edinburgh, Scotland to the late H. Osborn and Lesley Grieve. He will be lovingly remembered by his wife of 55 years, J. Patricia (Pat), son David (Brecken Groendyke) Grieve and his grandchildren Kennedy, Keaton, Kailynn, Blake and Brock. Aside from his parents, Robin was preceded in death by his son Michael and brother Kenneth. Robin was a pioneer in the polyurethane industry having spent many years with The Upjohn Company and The Dow Chemical Company. He served as Chairman of the Society of Plastics Industry and consulted for Olin Chemical, SynUthane International, Yantai Wanhua Polyurethanes Co Ltd and Baalbaki PU Systems. He loved to travel and his business dealings took him all over the world from his homeland of Scotland to America and all over Europe, China and the Middle East. He loved meeting new people from all walks of life with different religions, ethnicities, experiences, cultures and knowledge. He had a generous nature, a great sense of humor and a humble demeanor. He treated everyone with respect and honesty and had a true appreciation for life. He will be deeply missed by his family and friends. A private celebration of life open house will be held on Thursday, November 8th from 10:30 a.m. to 12 p.m. at Clark on Keller Lake, 2499 Forest Hill Ave. SE, Grand Rapids, MI 49546 for family, close friends and the residents and staff at Clark. In lieu of flowers, memorials in his name may be made to Ada Christian School or Grand Rapids Christian School (Science Departments). His final resting place will in a private park across from his former home in Guilford, Connecticut under his two favorite copper beech trees.
http://obits.mlive.com/obituaries/grandrapids/obituary.aspx?n=robin-grieve&pid=190640999&fhid=5484
https://www.metcalfandjonkhoff.com/notices/Robin-Grieve
a March 1975 photo of Robin when he was general manager of manufacturing for Upjohn Polymer BV in Delfzijl, The Netherlands, courtesy of Dave Threlkeld.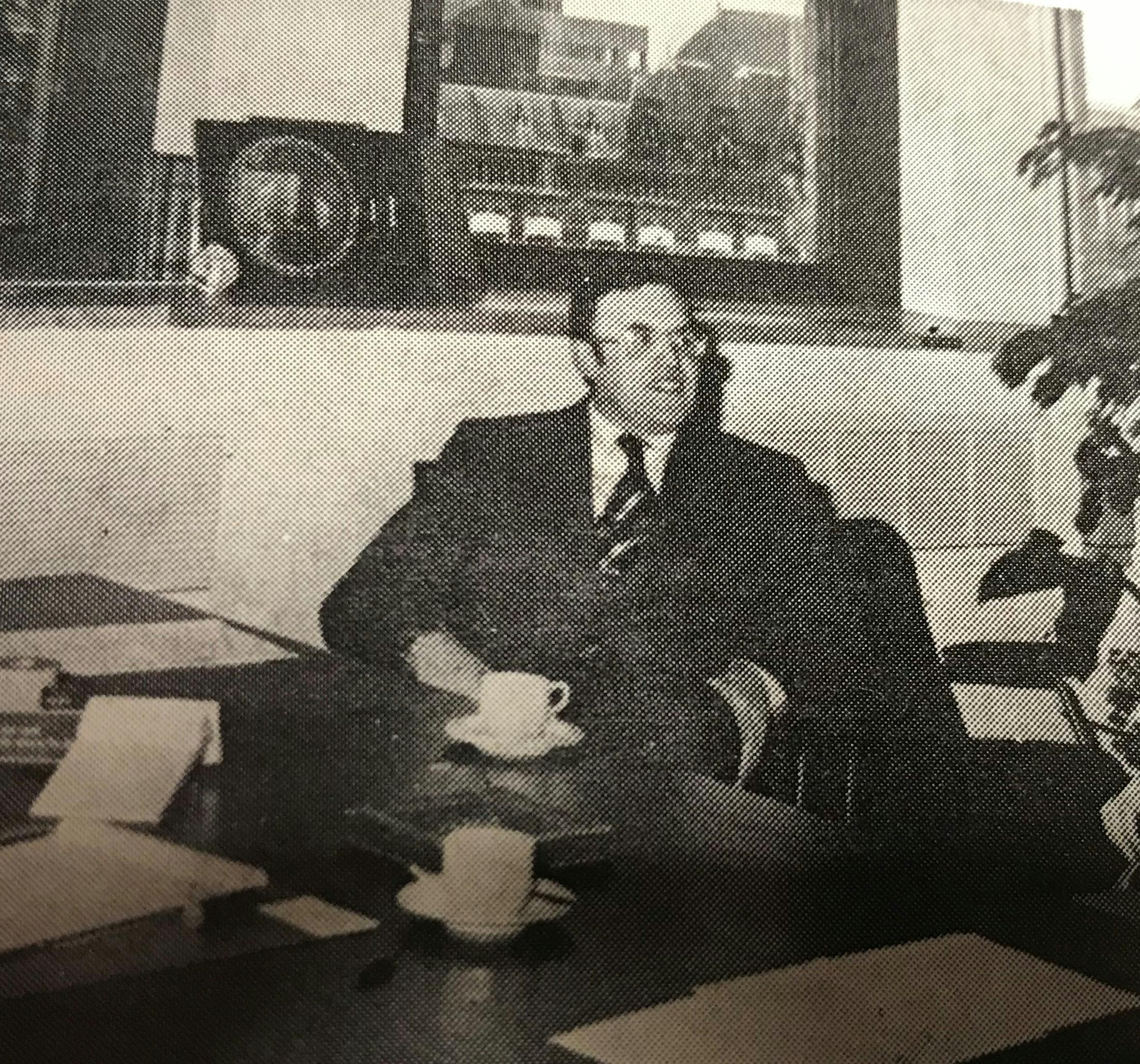 « Previous Post
Next Post »