Stobitan® Sports Surfaces Logo Introduced by Stockmeier
Stobitan ® Sports Surfaces was selected among the top 10 for the 2019 HOW Logo
Design Award competition
Clarksburg, WV – January 2019 – STOCKMEIER Urethanes USA, Inc. is pleased to
receive word that our logo design for Stobitan ® Sports Surfaces was selected among the
top 10 for the 2019 HOW Logo Design Award competition.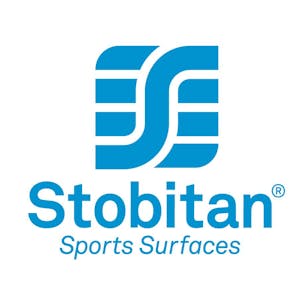 STOCKMEIER Urethanes partnered with a local firm out of Morgantown, WV on this
project. Stewart Design was founded in 2006 as a graphic design and print firm
specializing in logo design, branding and high-quality print materials.
Stobitan ® running tracks and artificial turfs have been installed worldwide since 1991,
and are available in a variety of systems. Stobitan ® running track and artificial turf
systems offer secure running grip, optimum fall protection and elasticity that promotes
high performance. All of the systems offered within the Stobitan ® line are a combination
of our highly trusted Stobielast ® S product line.
The concept of the logo is a combination of a letter mark and pictorial mark. The
negative space resembles track lanes and lines on an athletic field. Additionally, the
grid is to mimic the bottom of a shoe. The repeated shapes communicate reliability and
trust. The geometric construction conveys both organization and efficiency.
Melissa Martinkat, Chief of Staff stated,
"When we set out to create a logo for our running track line it was our goal to have
something that was simple and effective that represented what the Stobitan ® brand was
and who we are as a company. We felt that Stewart Design was the best partner to
achieve that. We are honored that it is in the running for the 2019 HOW Logo Design
Award."
To cast a vote, one can use the following link: https://www.howdesign.com/conference-
news/graphic-design-events-exhibits/10th-annual-how-logo-awards-readers-choice/
« Previous Post
Next Post »