Stockmeier Urethanes Expanding in Dubai
November 30, 2022
STOCKMEIER Urethanes opens its 5th location in Dubai
Clarksburg, WV – November 2022 –
It's official: The fifth location of the STOCKMEIER Urethanes Group with headquarter in Dubai has been
founded.
STOCKMEIER Urethanes ME LLC. will be the new flagship of the
group on the Asian continent.

The vision of establishing a company in Asia has been cherished by
Christian Martinkat, Chairman of the Executive Committee, for many years.
"Proximity creates trust, which is why establishing a location in the Asian
economic area, and thus closer to our local customers, is the next
indispensable step for us in the direction of an even more global corporate
presence. Asia is an economically strong growth market. Especially for our
products from the sports and leisure flooring and adhesives sector. Together
with Ranjeet Singh, Managing Director of the new location, and his future team,
we are looking forward to the new challenges with the goal of taking our
globality and proximity to our customers to a new level."

Why Dubai?

The United Arab Emirates (UAE) is the crossroad between Asia, Europe and
Africa. It is one of the best startup and SME (Small and Medium Enterprises)
ecosystems in the world, providing a thriving framework for nurturing and
developing early-stage companies. Fueled by an unparalleled combination
of government-backed initiatives and incentives, world-class infrastructure,
and a robust venture capital network, the UAE has witnessed a high rate of
entrepreneurial activity over the past decade. The UAE has positioned itself
in the global market and meets many strong factors that global companies
consider when establishing a manufacturing base.
What are the next steps?

In addition to finding a suitable warehouse and administrative building,
personnel changes will be the focus in the coming weeks. By the end of
2022, STOCKMEIER Urethanes ME LLC. will have a team of five employees,
covering the areas of logistics, sales, inside sales & administration. At the
beginning of 2023, the new location is to be officially put into operation.
The course has been set and the flags in front of the company headquarters
in Clarksburg, WV, USA, points the way to a diverse and even more global
future.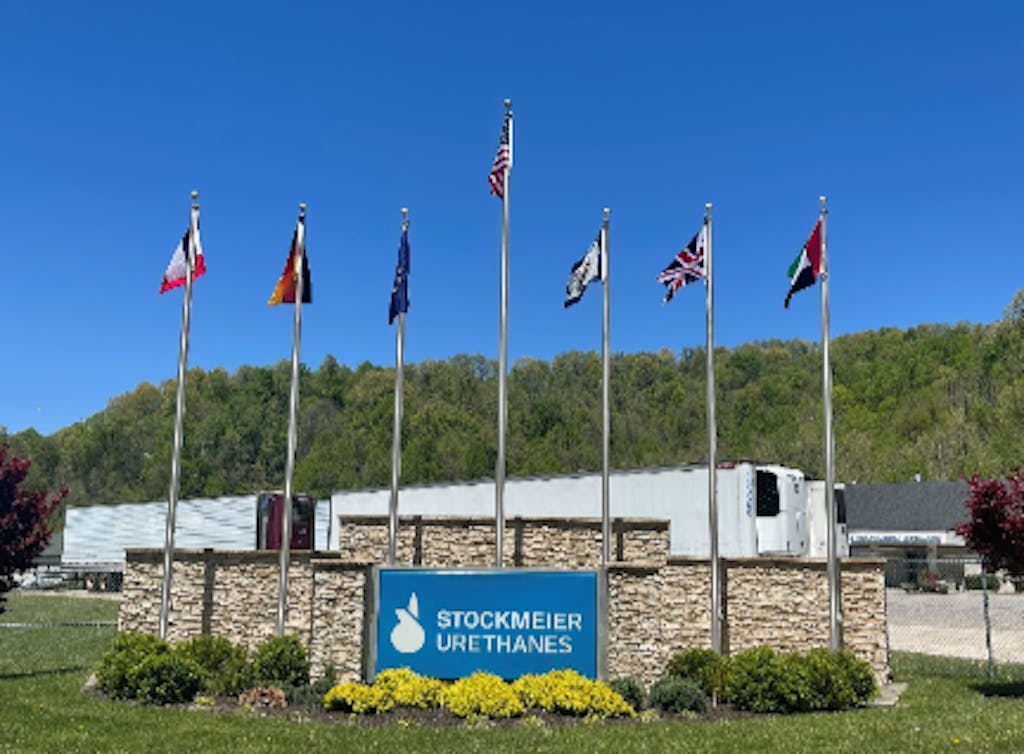 For more information on STOCKMEIER Urethanes, please visit
www.stockmeier-urethanes.com.