Univar Discussions
January 12, 2023
Univar gains amid report about interest from PE firms Apollo, Platinum
Jan. 11, 2023 3:17 PM ETUnivar Solutions Inc. (UNVR)APO, BNTGFBy: Joshua Fineman, SA News Editor1 Comment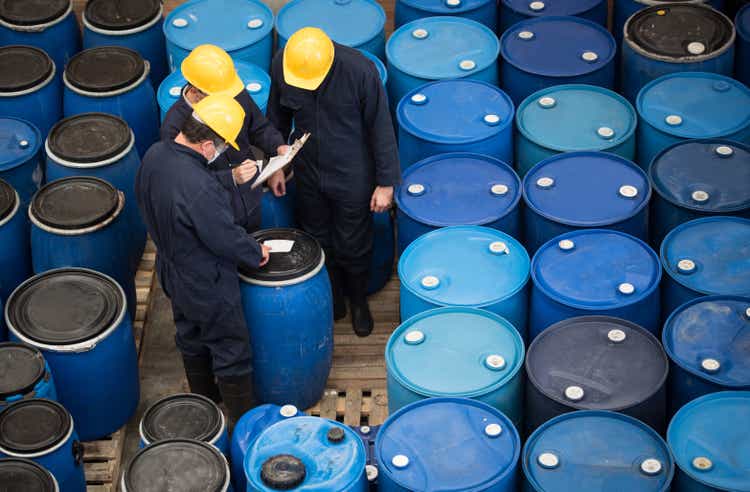 Univar Solutions Inc. (NYSE:UNVR) rose 3.4% amid a report that private equity firms including Apollo Global (APO) and Platinum Equity may be interested in a takeover of the US chemical distributor.
The PE firms are evaluating offers and potential buyers are holding discussions with Univar (UNVR) this month, according to traders, who cited a Bloomberg report. The talks are early and Univar hasn't decided if it will sell itself.
The report comes after Brenntag (OTCPK:BNTGF) last Monday said it ended talks to acquire rival chemical distributor Univar (UNVR).
Univar indicated last Monday that it will continue talks relating to other indications of interest that have been received with respect to a potential transaction. Univar (UNVR) is said to have received takeover interest from multiple strategic buyers valuing the company at around $40/share, according to a Street Insider report at the time.
In late November activist Engine Capital, which disclosed it had a ~1% stake in Univar, said the company should start a competitive sales process that invites additional parties to bid for Univar besides Brenntag.
Engine Capital highlighted a letter it sent to Univar's board in October and estimated that Univar (UNVR) may be worth $38-$44/share in a takeover.
https://seekingalpha.com/news/3923877-univar-gains-amid-report-about-interest-from-pe-firms-apollo-platinum